Up 'til dawn's annual Trunk or Treat was a sugary success
Hang on for a minute...we're trying to find some more stories you might like.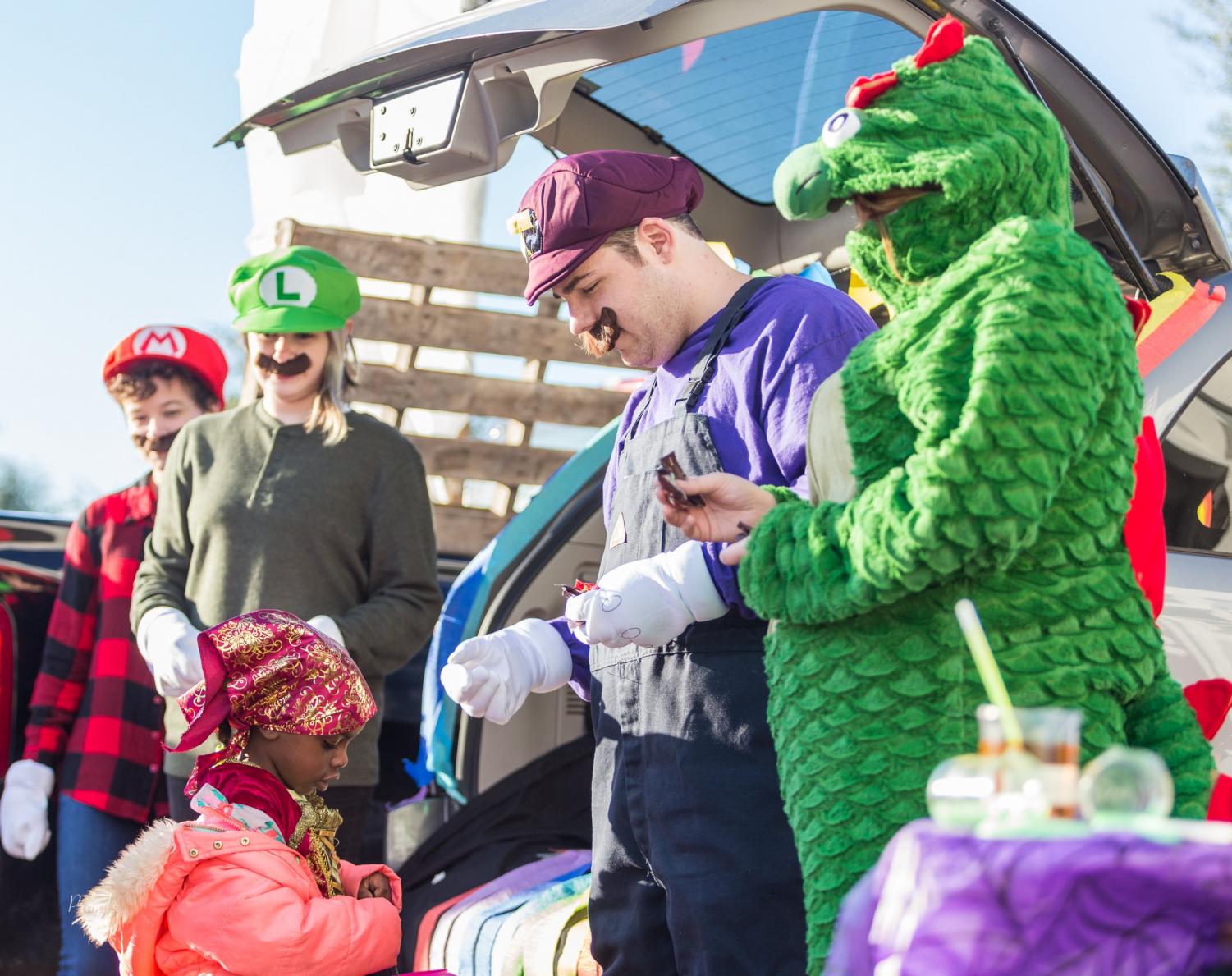 Candy! Candy! Candy! Saturday night ULM's Up 'til Dawn organization hit a homerun with their annual Halloween event.
This year's theme was "knocking cancer out of the park", ULM's Up 'til Dawn organization, a St. Jude's Children Hospital affiliate, strives to find ways to connect the community and fundraise for the hospital.
It's annual Halloween event gives local families a safe place where they can come and trick or treat with their kids.
Jamie Arrington, the co-advisor for Up 'til Dawn at ULM was at the event watching over her crew and directing the flow of traffic.
"This is us giving back to the community, we ask a lot, we do a lot of events for our community, and this is just a way to say thanks," Arrington said.
The planning of the event went on weeks before the actual event and was carefully monitored by both Arrington and Executive Director Nirali Patel.
Patel, who's enjoying her second stint as Executive Director, was busy at work throughout the event.
From coordinating her team's trunk to walking around and making sure all was good at the event Patel and the whole Up 'til Dawn crew did it all.
Patel was able to use her experience from planning last year's event to better coordinate for Saturday's.
Around 4pm local time, students tasked with helping out at the event started showing up and decorating their trunks.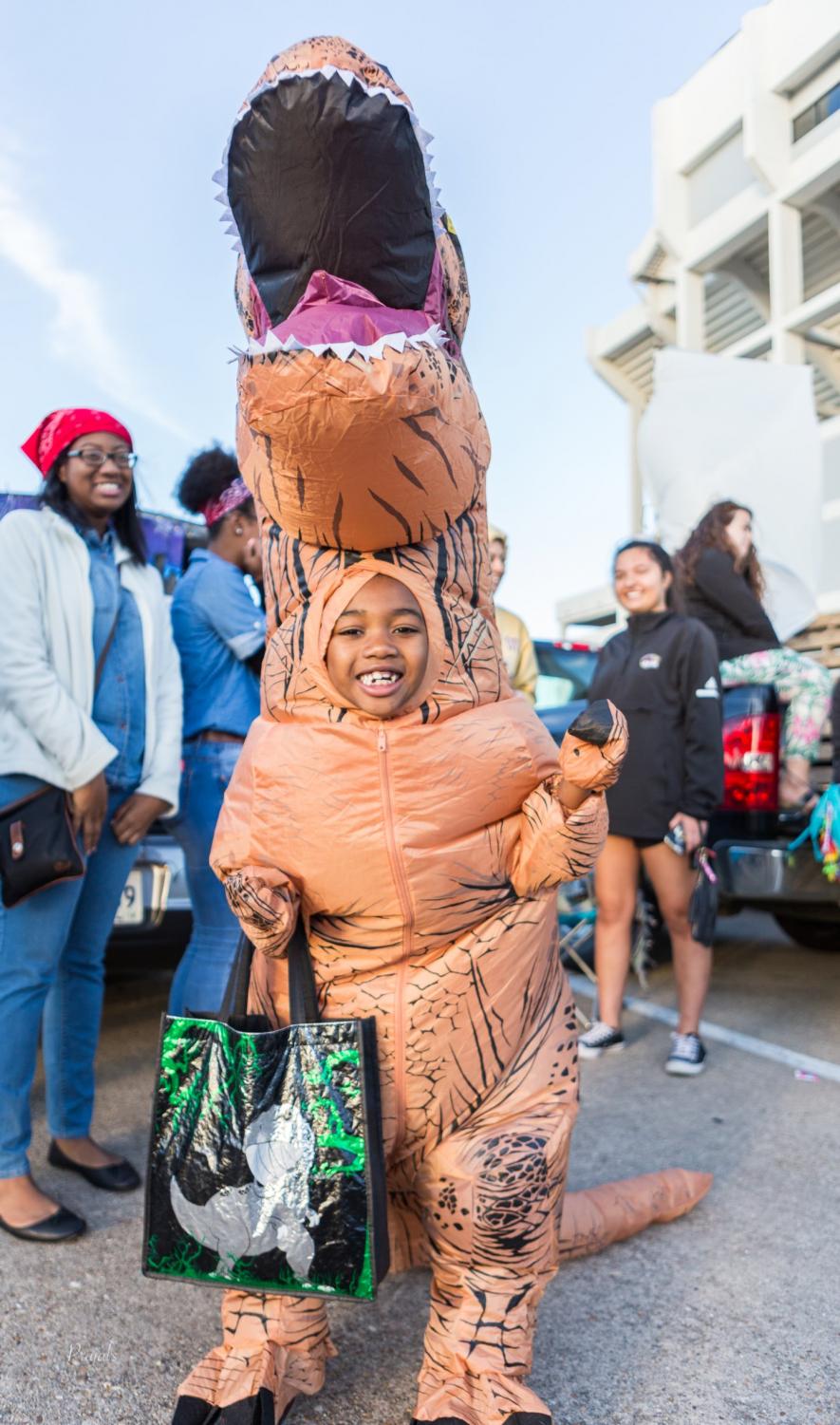 Every trunk at the event was unique in its own way.
The crews of students in charge of handing out candy were also dressed up, matching with one another.
Hakeem Berry, a junior pharmacy major, represented the Alpha Phi Alpha fraternity, Inc.
His costume was a pharaoh which he paired with some gold shades to match the trim of his costume.
Before the event kicked off Berry was all smiles, "I'm expecting a lot of fun, happy kids, and not so happy parents once the sugar hits the kids," he said.
Children and their families arrived early and waited for almost an hour in line.
The line stretched far and wide.
The kids endured the cold and made multiple rounds.
For two hours and then some RSOs and groups of friends handed out candy to the children of the community.
Taylor Simmons, a junior speech language pathology major, represented Circle K International.
She and her crew drew inspiration from Monsters Inc. for their trunk design.
Wearing yellow hard hats, like those worn in the Pixar movie, the crew representing Circle K went above and beyond.
Many of those present named them as their favorite trunk.
"Monsters Inc. is our inspiration for this (trunk) and we're just out here trying to have fun," Simmons and her crew coordinated their costumes, following one of two popular themes in this year's trunks, Pixar and baseball.
The event went by smoothly.
Attendance at Up 'til Dawn's event has been on the rise from year to year, but it appeared ULM's students were well prepared.
A steady income of candy went into each child's bag as they made their way around the U-shaped parking lot filled with decorated trunks.