Teams test chili cooking skills at annual cook-off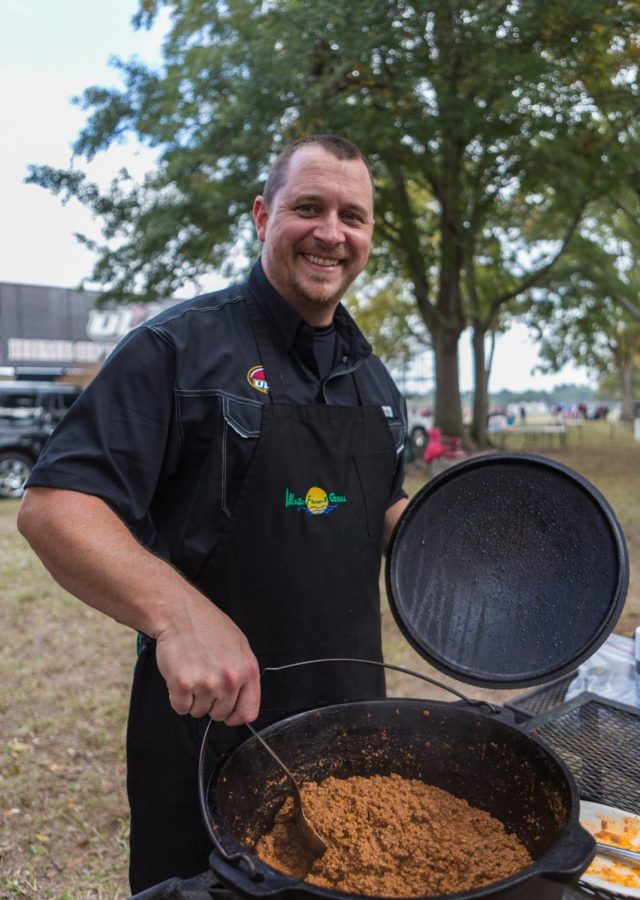 Nothing can beat a friendly food challenge, especially one that involves chili.
The 33rd annual Chili Cook-off organized by ULM's 31 Ambassadors proved no different.
This year, the event had 23 teams competing against each other.
According to 31 Ambassador Michelle Mulhearn, this year's cook-off was organized in memory of late Don Weems who first started the tradition.
"We do this to encourage the community and students to come to ULM games and bond together," said Mulhearn, a senior aviation major.
Teams were split into two divisions: "Open division" for non-students and "student division" for ULM students.
Visitors could get $1 cups to taste chili from each team and vote for their favorite teams.
Weems' nephew Brad Boutwell, along with his Waterfront Grill team, bagged the first prize for open division this year.
"I am just trying to make him [Don Weems] proud," he said. "Ever since I was a kid, he has helped me through a lot. I am glad to be cooking chili here in his own pot and representing Waterfront Grill."
Brad said he has seen ULM grow for the last 20 years and is glad to be a part of the community.
Pi Kappa Alpha fraternity came in first for the student division and also bagged the People's Choice award.
Scott Coons and Chase Murphy teamed up and represented Pike for the third time at the annual event.
"We won both the Student and People's Choice awards last year, and the year before, we got second place," said Coons, a senior computer science major.
"I like to participate, because I love to cook. I also love the brotherhood aspect. We come together and have an enjoyable time."
The event also awarded winners for best showmanship which was received by the "Redneck Chili Peppers" this year.
With tailgating and the annual Parents' Day, Chili Cook-off added to the list of exciting events during football season.