CAB announces new executive board members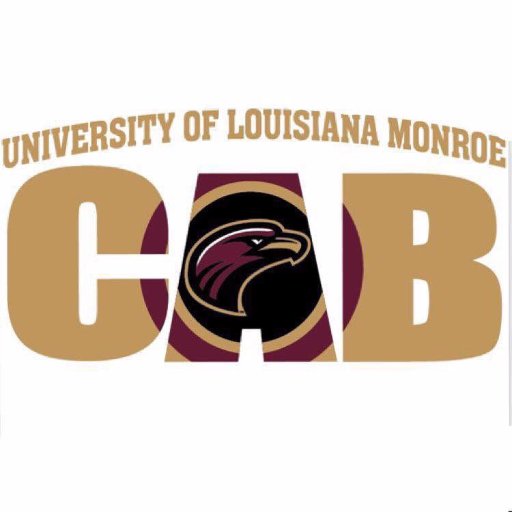 Hang on for a minute...we're trying to find some more stories you might like.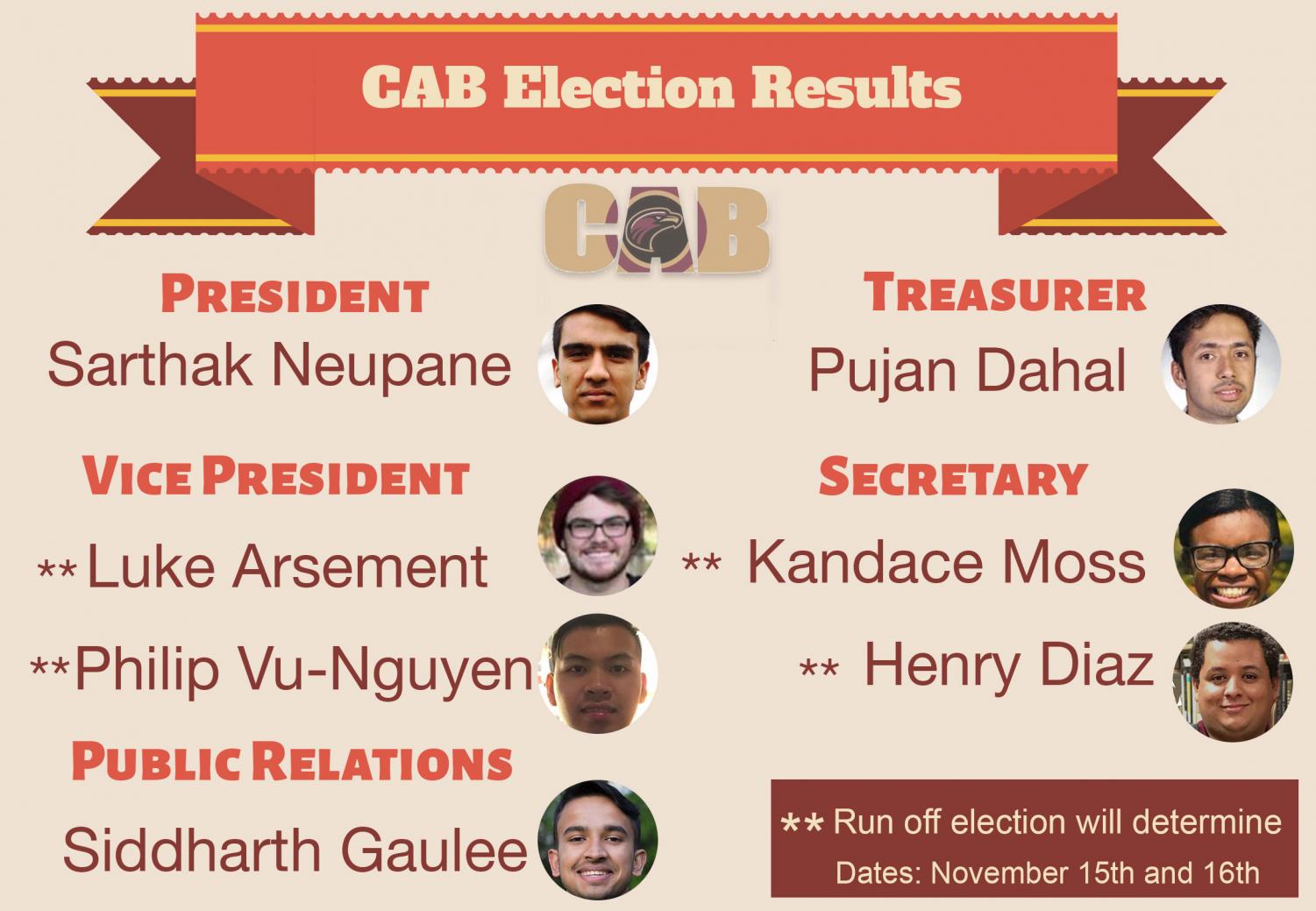 Phillip Vu always knew he wanted to hold a leadership role on the Campus Activites Board, but he didn't know which position.
It's his senior year and he wants to make a difference.
He wants to give back to campus, so he ran for vice president.
CAB had their annual elections for new executive board members.
The new members will begin their term starting Fall 2018.
Voting began Wednesday, Nov. 8 at 8 a.m. and latest until Thursday at 5 p.m.
The results were posted Thursday, Nov. 10, 2017 at 5 p.m. outside the SGA office.
The new executive board members for CAB are: president, Sarthak Neupane; treasurer, Pujan Dahal; and public telations, Siddharth Gaulee.
There will be run-off elections for vice president and secretary that will take place on Wednesday, Nov 15.
The nominees for vice president are Luke Arsement and Vu.
Nominees for secretary are Henry Diaz and Kandace Moss.
The run-off candidates are highly anticipating the results much like the announced board members were all week long.
"It was hectic to campaign for four days in a row and to compete against a very good friend for the position," said the newly elected president of CAB, Sarthak Neupane.
"I am humbled that so many people thought I would do great job and cast their votes. I could not be prouder of my fellow international students from my community who won their respective positions. They are all very capable and deserving and cannot wait to work with them for the next academic year," he added.
Vu, a junior health studies marketing/management major said, "Finding out that I made it in the run-off was a big relief, because I wasn't sure if I campaigned hard enough, but I'm excited because it gives me another chance to get elected."
Neupane expressed sincere gratitude to Brea Joyner, coordinator of student activies, who encouraged him to join CAB back in 2016.
"Not many people know what CAB is, so I will represent CAB as I have done to date so that people will know about us.
I want to be the voice of solidarity on campus within CAB because what we need the most on campus is unity and essence of family," Neupane said, regarding his strategies for his next term.
His other strategy is to conduct more events that are catered to wider demographics.
Pujan Dahal, newly elected treasurer, added that the election went in a competitive yet friendly manner.
He appreciates everyone who voted for him.
He will be supporting the president and will be working to manage the financial part for the events organized by CAB during his term.
All the new and prospective board members plan to make an impact in their new positions by making CAB an organization for the students.
"A very important part of CAB is being able to make the students happy," Vu said.
Along with CAB elections, the results for Mardi Gras court election were also posted.
The king is Cody Crnkovic and Queen is Cindy Ho.
While Regginald Good won the election representing Health and Pharmaceutical Sciences Beau, the results for Mardi Gras Beau and Mardi Gras belle for College of Business and College of Arts, Education and Sciences were too close so there will be run-offs on Wednesday, Nov. 15.
The winners of the titles will be representing their respective colleges in the annual Mardi Gras parade.