Miss ULM 2018 pageant graces stage
Hang on for a minute...we're trying to find some more stories you might like.
PAGEANTRY PREP
Perfectly primped to perfection, select female ULM students took to the Brown Theater stage last Friday, Nov. 10, to prove their poise for a chance to become Miss ULM 2018.
However, preparing to participate in this pageant comes at price, but "the cost depends on each individual contestant," said Laryssa Bonacquisti, Miss Louisiana 2017.
For some contestants who wanted to "have all her ducks in a row and leave everything on the stage," like number three, sophomore health studies management/marketing major Adriann Gross, she said her bank account is "crying."
For another candidate for the crown, contestant 4, freshman communications major Madeleine "Skippy" Skipper, preparation wasn't too extensive and only included the learning of a dance for talent and the purchasing of a $36 costume, since she already had everything else she needed.
In the end, "the young woman is who wins the title, not the amount of money she spends. It's all about the confidence of the individual," Bonacquisti said.
But all this preparation can lead to receiving a $2,000 scholarship for two semesters, a private one bedroom, on-campus apartment, a one year Alumni Association membership, courtesy of the ULM Foundation, a $300 bookstore award courtesy of Campus Activities Board, two semesters of a meal plan sponsored by Aramark and a $4,500 cash award courtesy of the Student Government Association.
PAGEANT PARTICIPATION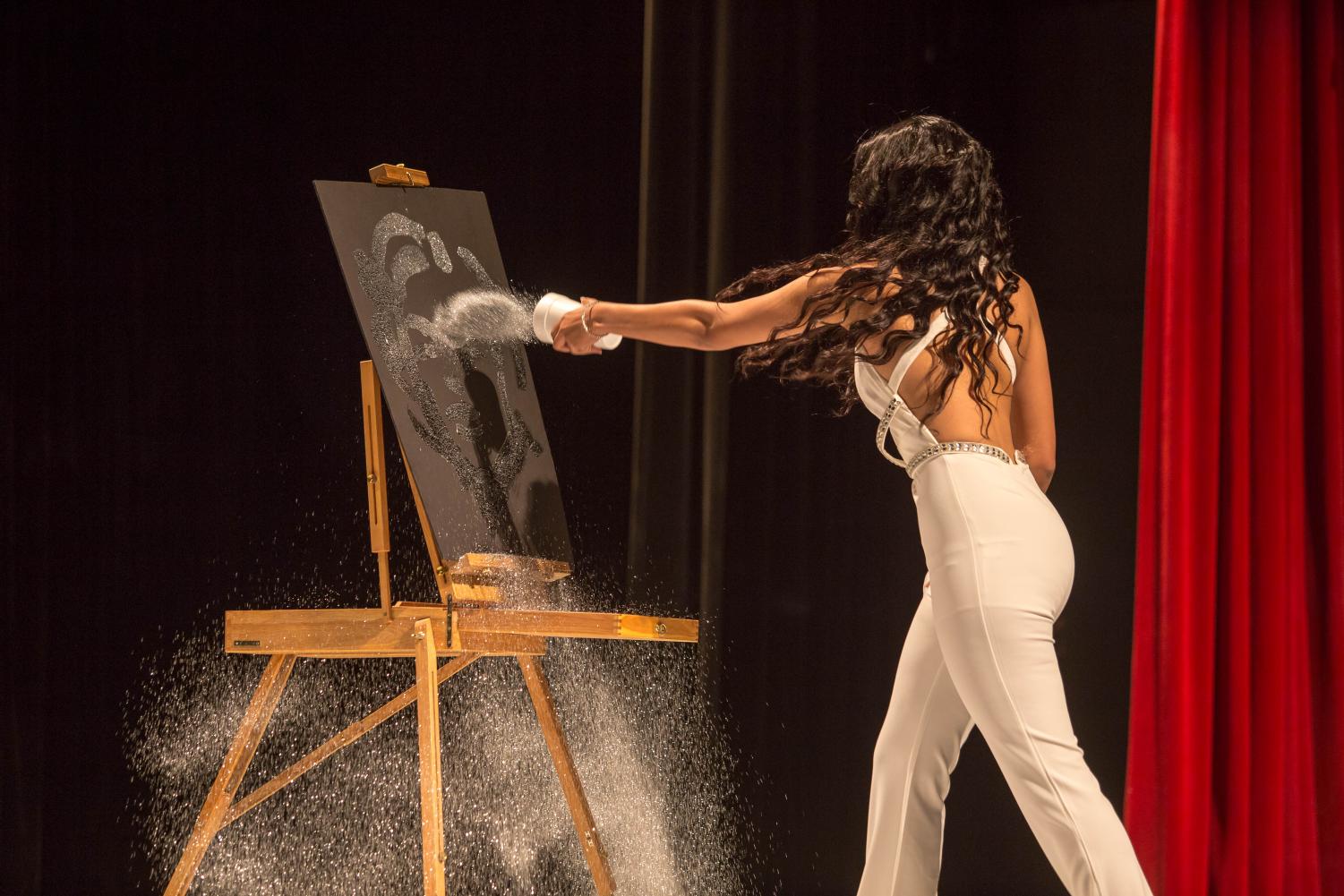 Besides the two, aforementioned contestants, freshmen Morgan DeRosia and Riley Cooper competed alongside sophomores Peyton Zalewski, Hagen Campbell, Allison Newton and Cassidy Jurkovich with one other student, senior Alyssa Garner, making the total number of participants nine.
The theater seats were filled with people, old and young.
One viewer, senior health studies major Mia Piazza, has attended the Miss ULM pageant for the past four years, because "it's always so fun to watch."
She plans on coming back after she graduates just to continue watching the pageant.
Like usual, contestants participated in an interview with the judges before the competition(25%), the on-stage question category(20%), the lifestyle and fitness category(10%) wearing swimsuits, the talent portion(30%) and the evening wear category(15%).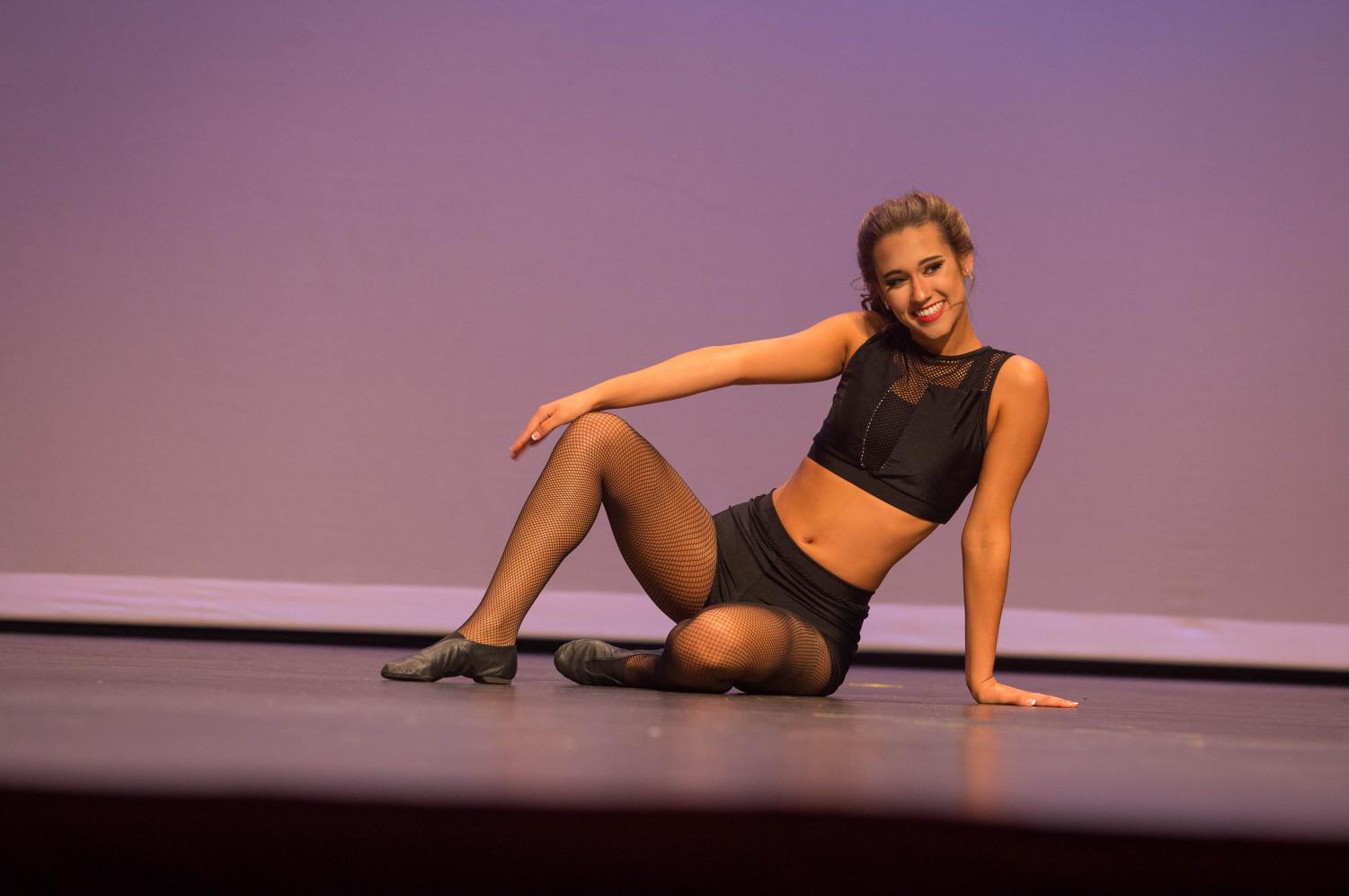 Many of the questions of course revolved around the university, and many of the contestants danced for their talent portion.
In addition to the competition, entertainment was provided in the form of two ULM Hawkline performances, Miss ULM 2017 Ashylnn Lanford singing "Feelin' Good" and "House of the Rising Sun," but also Miss Louisiana 2017 Laryssa Bonacquisti performing her award winning ventriloquist act with a few outbursts from very entertaining babies in the crowd.
PAGEANT PRIZE WINNERS
Ultimately, the pageant ended with some winners and some losers.
The fourth runner-up for the crown was contestant seven, Cassidy Jurkovich, and she received a one-time $750 scholarship from SGA.
Allison Newton, contestant nine, was the third runner-up for the crown, and she received a one-time $1,000 scholarship from SGA. Despite Newton's loss, she says she will continue to promote her platform, Nurturing the Neurodiverse, as Miss Stockshow 2017 and may compete in the Miss Monroe pageant in order to go back to Miss Louisiana again, or even Miss ULM 2019 next year.
The second runner-up for the crown was Riley Cooper, contestant six, and she received a one-time $2,000 scholarship from CAB.
First runner-up for the crown and the recipient of a two semester, $2,000 scholarship from CAB was Alyssa Garner, contestant eight.
The overall winner of the pageant and preliminary talent winner was contestant five, Hagen Campbell, and she accepted her Miss ULM 2018 crown wearing a slim-fitting, magenta gown.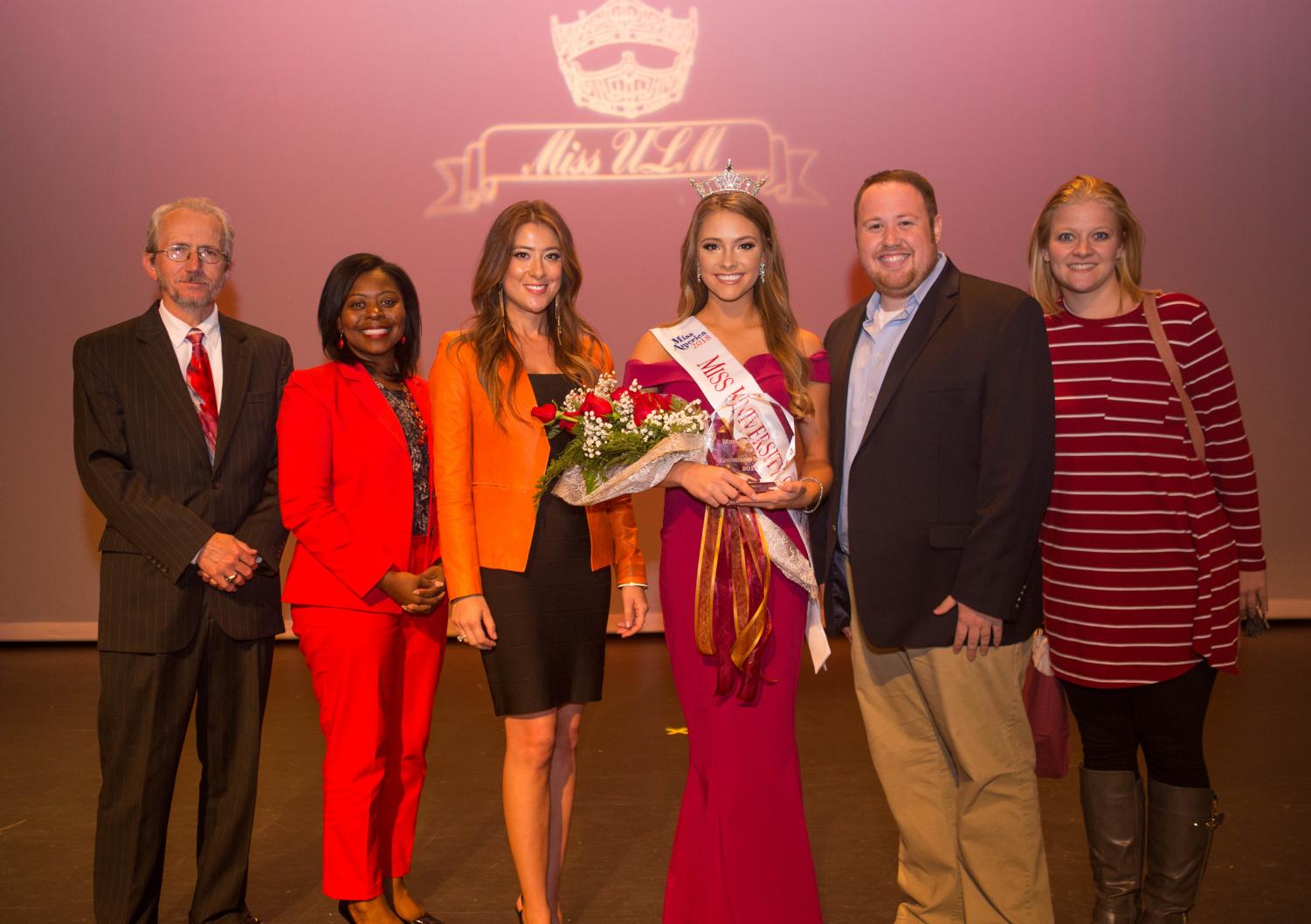 Campbell stated that "being a sophomore and winning Miss ULM just means I have the opportunity to grow within myself and also grow with the university."