Warhawks battle for five sets in loss
The Warhawks dropped their weekend opener against the UT-Arlington Mavericks in a thrilling five-set match 3-2.
The game was played in Arlington at the College Park Center.
This loss drops the Warhawks to 5-27 overall and 1-14 in conference.
"It was energetic and competitive. We had a strong game plan, and we did a good job," sophomore Catherine Griffith said.
"We battled back from 0-2, and that gives a little momentum heading into Sunday."
With the Warhawks being eliminated from postseason play, they were hoping to come into the match and spoil the Mavericks' chances of making the conference tournament.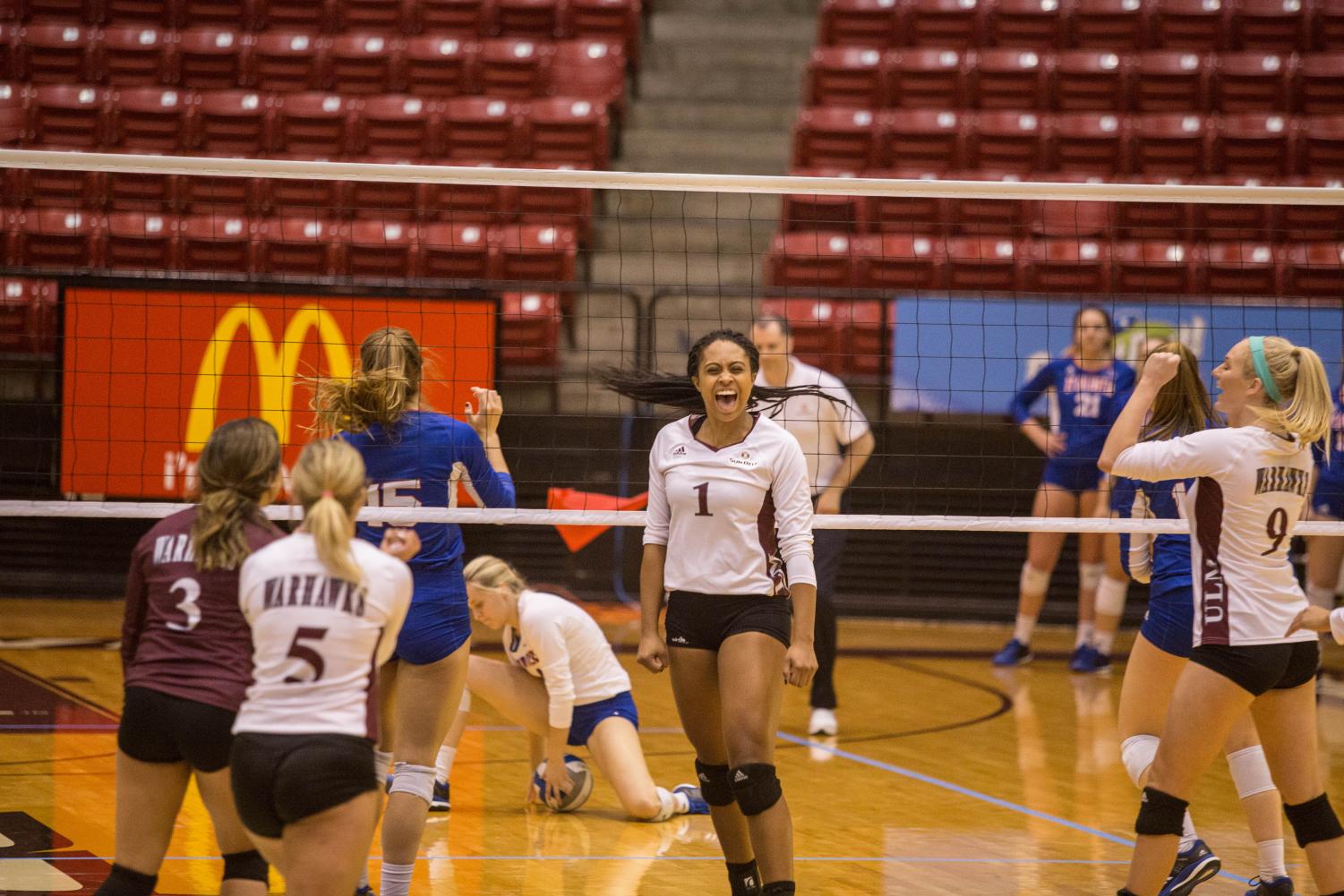 Despite the loss, senior libero Kacey Leblanc played well, tallying five assists and 26 digs.
Even with Leblanc's great play, the Warhawks lost the first two sets.
Set one's score was mostly Mavericks with a final score of 25-18.
However, set two was much closer.
During the set, the Warhawks ran out of substitutes.
This forced the team to move setters junior Presleigh Williams and sophomore Albany Schaffer to new positions.
Facing great adversity, the Warhawks pushed the Mavericks to a 29-27 set.
Facing a 0-2 deficit, the Warhawks rallied, thanks to the play of their outside hitters, senior Jennifer McClendon and sophomore Mikaela Worley.
Set three was mostly ULM with a score of 25-18.
Set four was closer, 25-20, in favour of the Warhawks.
Evened at two, the game was settled when the Mavericks won 15-8 in the fifth set.
During the fifth set, the Warhawks struggled with hitting and could not stop the Maverick outside hitters, ultimately costing them the game.
''This game showed our team's true character and fight even though the game didn't end the way we wanted it to,'' senior Kacey Leblanc said.
McClendon ended the game with 14 kills and a .333 hitting percentage.
Worley finished with 14 kills and a .244 hitting percentage.
Williams also finished with a strong performance, totalling 24 assists.
The Warhawks will play their final match of the season Sunday afternoon against the Texas State Bobcats in San Marcos, Texas.