News Flash: The NBA, NFL need some help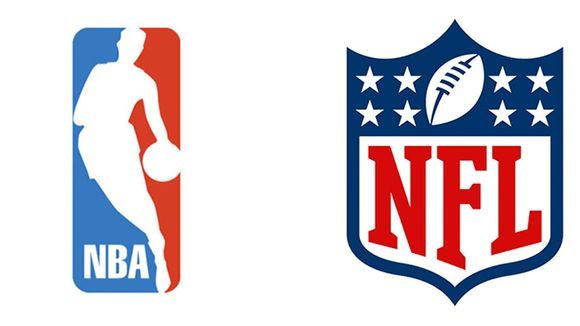 Hang on for a minute...we're trying to find some more stories you might like.
If you have been keeping up with the NFL, it has been one hell of a rollercoaster ride.
The biggest story of the season this year has been when and if a team will sign Colin Kaepernick.
Multiple quarterbacks have either been injured or struggled drastically.
The only two teams I see giving Kaepernick a shot is the New England Patriots and the Pittsburgh Steelers.
Those two franchises have both gambled in the past, and it has paid off.
Taking Kaepernick is another risk that may or may not pay off, but both teams have aging quarterbacks who need a successor.
The next big thing in the NFL has been the suspensions.
Every week, fans and teams are on the edge of their seats to see if Zeke Elliot will be suspended.
Zeke has been suspended and had it overturned more times than a drunk driver's license.
In the NFL, it seems that once a player gets to mega star status, they will get suspended.
It's an unwritten rule that no one player may become bigger than the league itself.
Just look at Tom Brady.
He was suspended for four games last year without any evidence.
So far this season, a total of 34 players have been suspended.
The suspensions are not always fair.
Jalen Ramsey and AJ Green fought and did not get suspended, but poor Mike Evans did.
According to businessinsider.com, no team has had more suspensions than the Dallas Cowboys.
In the last three seasons, they have lost 15 players in 100 games due to suspensions.
It is not only in the NFL where certain punishments are getting out of hand.
In the NBA, shooting your free throw a certain way can get you ejected and left with a hefty fine.
CJ McCollum was suspended for leaving the bench in a game that he didn't play in.
That will cost him about $165,000.
Bradley Beal and Draymond Green scuffled in a game, and Kelley Oubre threw punches.
All three were fined.
Green was fined $25,000 even though he was the only one who did not throw a punch.
Oubre was only fined $15,000.
Green's teammate, Steph Curry, was fined $50,000 for throwing his mouthpiece, not punching anybody or using profanity, but throwing his mouthpiece, which is obscured.
If you ask me, the commissioner shows once again that they have too much power and should be doing something better with the fine money the league collects.