Cke'Lana Caesar: A lasting glimmer, a star's new journey
Hang on for a minute...we're trying to find some more stories you might like.
A ULM athlete is a special breed among all athletes.
They work day in and day out.
They make no excuses and strive for greatness, but what happens when an athlete begins to reach the pinnacle of her collegiate career just to fall from the heavens?
This is the story of Cke'Lana Caesar.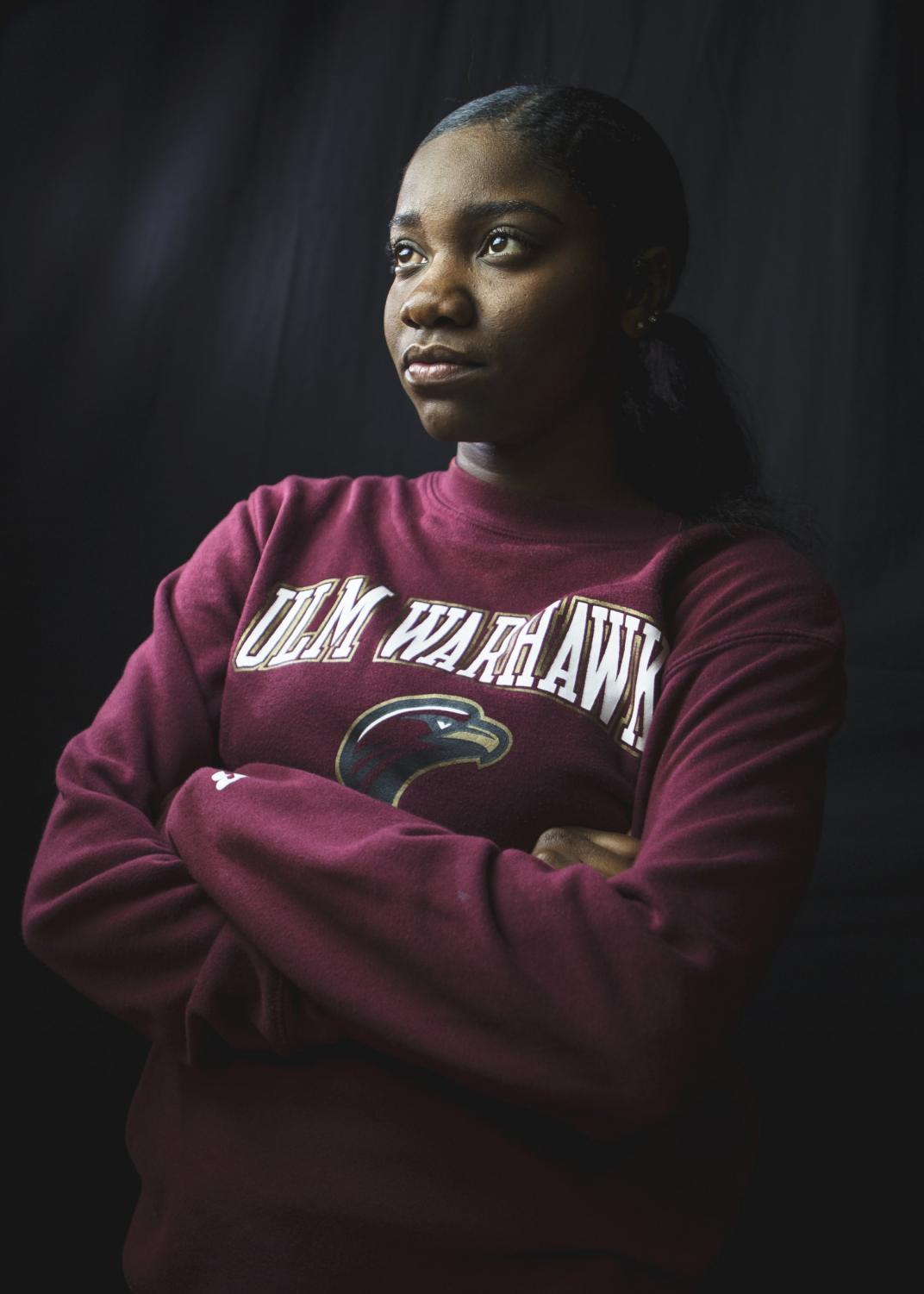 A gifted soccer player, marvelous student and above all else a Warhawk.
Cke'Lana serves as an inspiration to those around her, not just as a player but as a person, as well.
Cke'Lana Caesar is a California girl like many of her teammates and grew up in a community enriched with soccer and competitiveness.
She hails from Long Beach, California, and is a junior kinesiology major who came to ULM to play soccer.
"I played a little bit of everything growing up, but I've always been an attacking player, a striker," Caesar grins.
"A lot of goals growing up."
Cke'Lana came to ULM after being recruited at a showcase tournament in Las Vegas.
She instantly took a liking to many of the girls who came in the same year as her and formed bonds with them on and off the field.
"She isn't afraid to take a risk. She could have a half chance; she'll take the shot," Emely Portillo-Segovia said.
A senior who played alongside Caesar, she best describes Cke'Lana as bold on and off the field.
After completing a decent first season, she excelled in her second season.
During her sophomore year, Cke'Lana tied with Portillo-Segovia for the team's leading goal scorer.
By the end of her sophomore year, it appeared ULM had finally found its talisman up front.
Caesar was quick, strong and skillful on the ball and enjoyed taking players one-on-one almost as much as she liked finding the back of the net.
Then tragedy struck.
"It started last November. It's blood clots; I have a blood deficiency."
Cke'Lana remembers waking up in a lot of pain and being in the hospital for many days.
After missing spring conditioning, Cke'Lana thought she was soon to be cleared so she could return to play.
A couple of days before the season opener, Cke'Lana went to the doctor thinking she was going to be cleared.
The doctor broke the news.
She wouldn't play soccer for ULM again.
"I miss having her on the field," junior Alexandria Skidmore said. "As a defender, seeing someone play up top that takes on players is fun to watch. We've definitely missed that this year."
Only the soccer team and staff were initially aware of Cke'Lana's condition during this season.
There were many rumors going around as to why head coach Wheelock would leave her star player on the bench during the preseason games.
Most people just thought she was saving her for the big games.
As time passed and the games continued, it was made clear Cke'Lana Caesar wasn't eligible to play.
She took a step back and now works with the coaches and supports her team from the sideline.
"I wanna tell her to keep her head up. God gives his toughest battles to his strongest soldiers," Shekhinah Wells said.
The junior striker, who is also Cke'Lana's best friend, says it's been hard on her without Cke'Lana.
"I used to tell her I'm going to get all the assists, and you're going to get all the goals."
Now that Caesar isn't playing, Wells transitioned to a striker but says she'd rather have Cke'Lana in that role.
Although her soccer career is over, Caesar presses on knowing there's more to soccer than just playing and there's more to life than just soccer.
As she looks forward, she hopes to find a new outlet or hobby to get into and continue to work closely with the team, helping anyway possible.
"I haven't gotten the time to sit back and process everything. It's something I have to do on my own; it's hard," Caesar said.
"Being there watching them practice and play, it's hard." According to Cke'Lana, she still hasn't found anything to replace soccer but is actively looking for an alternative and keeps in shape.