Oprah does not deserve her Golden Globe award
Oprah Winfrey holds the world in her hands…well, at least a miniature golden one.
Last weekend, Winfrey became the first black woman to receive the Cecil B. DeMille award at the 75th Annual Golden Globes, and America was elated.
The Cecil B. DeMille award is bestowed upon an individual with "outstanding contributions to entertainment."
But what does this even mean?
Looking at recent winners of the award, such as Morgan Freeman, Steven Spielberg and Denzel Washington, I can't help but misunderstand the thought process behind awarding Winfrey this year.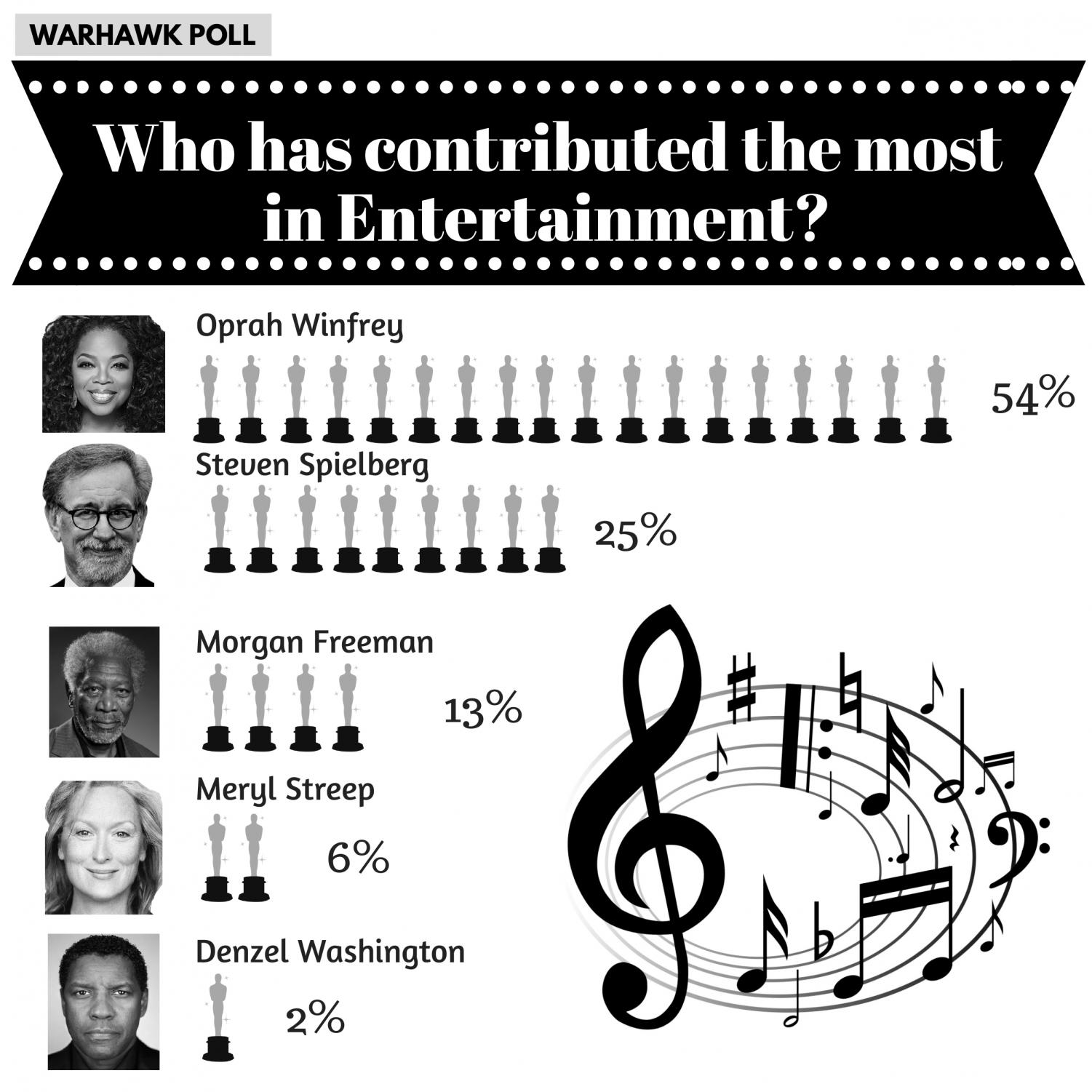 The last recipient, Meryl Streep, had 31 Golden Globe nominations and eight wins, whereas Winfrey has one nomination and no wins, so why is she being rewarded?
Having built her own cable network, I understand she is the epitomic example of the Horatio Alger tale for a black, American woman, but the timing seems off.
Why not give her this award when her show's ratings were booming over the last 20 years, if she truly deserved it all this time?
Or during a time when she was actually involved in the film and tv industry and not just resting on the laurels of "The Oprah Winfrey Show" which actually ended in 2011.
It just seems like it's too to late to give her this award, and the chance to award her when she really deserved to be awarded has passed.
Since Oprah has not significantly contributed to the world of entertainment in about four years, this decision must have been a political one.
Oprah Winfrey was handed a golden platform to speak about the "Time's Up" movement through her receiving of the Cecil B. DeMille award.
In case you missed it, the Golden Globes unofficial dress code was all black, and nearly everyone referenced the latest movement to sweep through the scandal-laden streets of Hollywood.
The "Time's Up" movement was started to raise awareness of the rampant sexual harassment and assault incidents in the entertainment industry.
The black attire worn by most at the awards was to be worn in remembrance of victims of these incidents.
Winfrey's acceptance speech coupled with the presence of leading social change activists heightened the political mood of the night.
The power of Winfrey's speech spurred many to recommend she run for president in 2020.
While Winfrey has not commented herself, President Donald Trump has declared that he would beat her should they run against one another.
I don't believe either should be running the country but what better way to raise awareness for an issue than using a black woman who has garnered fame and favor in America to issue the message? Coincidence? I think not.