Webster Faces Religious Lawsuit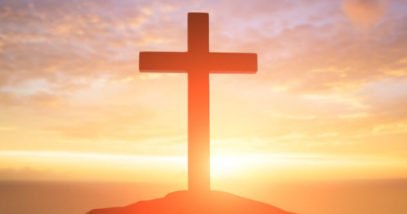 Hang on for a minute...we're trying to find some more stories you might like.
Prayer in school has always been a touchy subject and a battleground for those who are for it and those equally against it.
Recently, a student from Sibley, La., sued her school because of their use of prayers throughout the school day.
ULM students applauded the young girl for her actions while others disagreed with her stance on prayers in school.
Just like any other school, students at Lakeside high school in Webster, La., started their day out with the pledge of allegiance.
Afterwards, the students remained standing reciting Christian prayers.
Bible verses were also broadcasted.
This sudden "push" to pray led Kaylee Cole, a student at Lakeside Junior-Senior high school, to be uncomfortable and even get upset.
Kaylee Cole had enough and with the help of her mother sued the school system.
"I believe that prayer is a good thing, but I don't believe that my beliefs should be forced onto another person. The school in question is a public school and there are laws in place that prevent systemic proselytization," said Mollie Yorks, a graduate student in gerontology.
Forcing a religion on another is something the ULM community has grown accustomed to dealing with.
At different times throughout the semester students gather to protest Campus Ministry USA, a group of preachers led by Brother Jed Smock that identifies itself as Pentecostal.
The group of preachers insult students and ridicule their religious beliefs that don't align with what they deem acceptable.
Sophmore elementary education major Haydan Cadiere added, "Sex, religion, race, etc. none of that should matter. We are all humans. We should be working together to build a better future, but instead we are fighting against everyone." Cole said there's no getting away from prayer at her school.
"Football games, they have prayers in them, our pep rallies, sometimes they have prayers in them, any sorts of ceremony," Cole said 17-year old Cole didn't want her day to begin like this.
However, during the first day after Christmas break when Cole walked into her classroom, she sat down and waited for the prayer.
Something different happened.
Students rose and said the pledge of allegiance and then nothing.
No Lord's prayer, just silence.
It was the first time in a long as anyone in Webster parish can remember.
Kaylee Cole and her mother, Christy decided to take on the school system by filing a lawsuit alleging there is systematic official promotion of religion at Webster parish schools.
They felt it was in violation of the Establishment Clause in the First Amendment of the US Constitution.
Cole and her mother filed a federal lawsuit against the district in Shreveport with attorneys for the American Civil Liberties Union (ACLU).
Cole was raised as a Baptist and she deeply values her religious beliefs.
Her experience of school's religious practices has made her depressed, exhausted, and distraught, leading her to practice agnosticism.
However, she felt relief when silence replaced the broadcast player after the pledge that day, a sign her lawsuit was acknowledged.