Traveling Black Inventors and Scientists Museum visits campus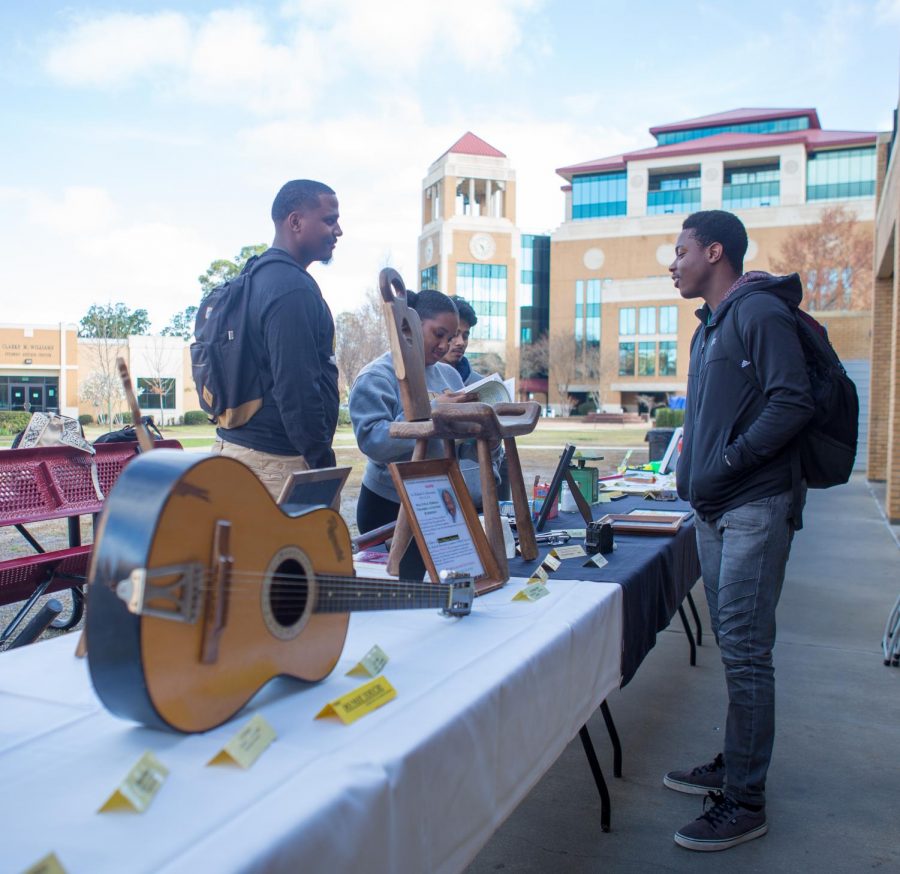 Since 1976, Black History Month has been observed every February to commemorate all historical black figures. Universities across the nation celebrate this month in different ways, but ULM observed the month with a novel attraction. The Campus Activities Board invited the Traveling Black Inventors and Scientists Museum to ULM to inform students and staff about historical black inventors.
The museum is managed by owner Umar Bey and displays inventions by black people that are used every day. Umar began touring the world with his museum in 1989 "to promote more respect for black people." He began including black inventions in his science classes that he taught in Los Angeles, California. He contributes to many African American museums in Hammond, Donaldsonville and Baton Rouge.
Many students found the museum to be informative. Sophomore computer science major Aaliyah Robert said she "didn't know that the casket lowering device and the street sweeper were created by African Americans."
The casket lowering device was patented by Albert Richardson in 1894.
Sophomore psychology major Shayla Lewis was surprised by the birthing chair and the stethoscope. Imhotep of Ancient Egypt is believed to have developed the first stethoscope.
Kayleigh Richard and Braxton Taylor were the two CAB workers for the event. Kalyeigh's favorite invention was the roller for cooking. Braxton's favorite invention was the light switch. Both enjoyed working the event and were happy that over 120 students visited the attraction.
The mentioned items were only a fraction of the museum's collection. Some of the other inventions included the fire extinguisher, the blimp, traffic light, gas mask, aspirin and the type-writing machine. They also had a Michael Jackson invention on display. He has a patent for anti-gravity shoes. They created the anti-gravity illusion when he did his famous lean.
This event is one of the many ways CAB promotes black history. The Campus Activities Board puts on a series of events like these every year.