Tennis:Women lose at the end despite early success
The ULM tennis team had a chance to close out the match early in their sets. It was a windy day for both teams as it affected the direction of the ball for most of the game.
The team raced out to a 3-1 lead with home court advantage on their side. After getting out to a comfortable lead, ULM relaxed and let UTA come back.
All the momentum was on the Mavericks' side as they tied the match at three. UTA came through with a clutch performance in the deciding match.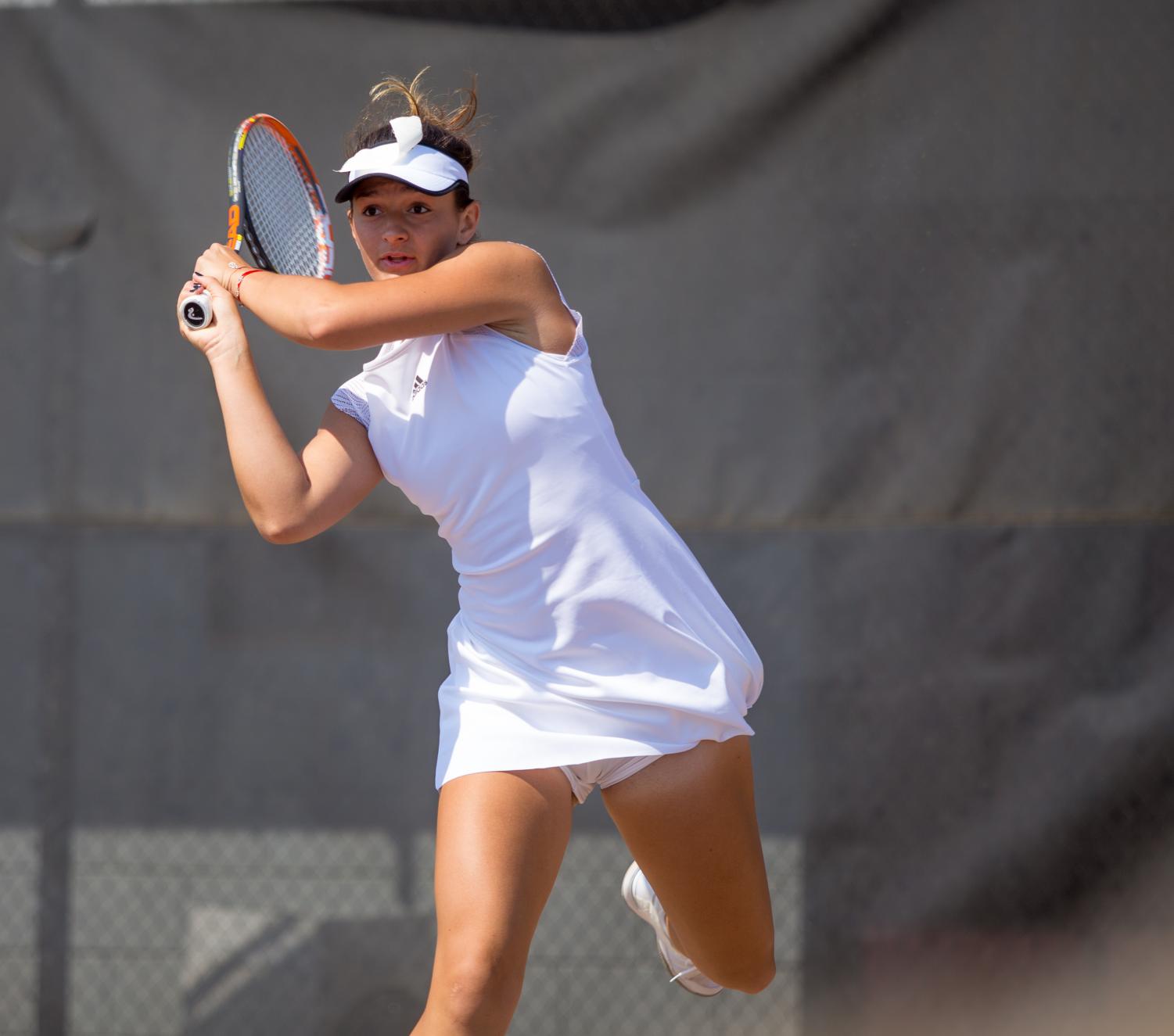 Siddharth Gaulee
In the tiebreaker for the doubles competition, sophomore Madalina Grigoriu and freshman Bianca Koen came up short after getting off to a good start.
"It was a close match, and we made it hard on ourselves by starting 0-1 in singles after losing the doubles point," Bianca Koen said.
She also said being more focused on the court and taking chances to go up on a match is important.
We've been trying our best and making sure we do what is expected of us.
Senior Stefana Andrei shined in singles competition by winning her match 6-1, 6-4. In doubles action, her partner, sophomore Karolina Snita cruised to a 6-2 win.
They made it look easy as they controlled most of the sets and put the match away early. To put more pressure on UTA, Karolina also won her singles match by a score of 6-3,6-3.
"I think this year all of our matches come to the doubles point and if we don't win that, then it's hard to win four singles every time," said Karolina Snita. Our top lineup is very strong, but people at the fifth and sixth spot have to step up and help the team out.
She also said that the team should get closer, and all of them should work for the same goal, which is winning the Sun Belt conference title.
The team is young, and we have five freshmen on the team who aren't experienced enough. I feel like they should buy into the system more.
The next game will be at Tulane on Friday, March 25. The match is scheduled to start at 1 p.m. in New Orleans, LA.