Bayou lights up with wine, food, music: Annual event raises funds for scholarship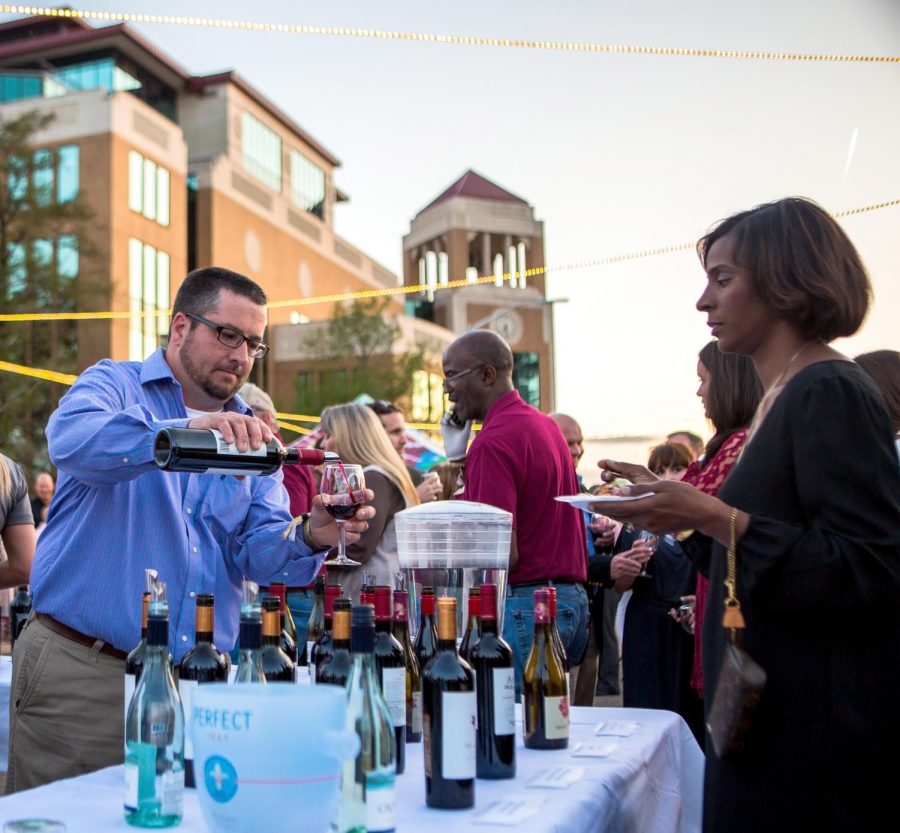 The bayou shifted from its usual scene of kayaks and sunbathers to welcome night lights, wine and boat rides for the Wine Over Water last Thursday. The annual fundraiser brought together over 30 vendors from around the area to raise money for "The Spirit of The Warhawk" scholarship.
According to Dani Walker, associate director of the alumni association, the event raises about $40,000 every year which helps support students in and around Ouachita Parish.
Nick Van, managing partner of Texas Roadhouse in West Monroe, participated in the event to support the fundraiser. According to Van, participating in community events like this help to invest in the future by giving back to the university and its students. Seeing this year's turnout, Van plans to return with his team next year too.
"At the end of the day, we are proud to have the university in town. The university does a great job in part of this community, and we want to thank them and show them our support," Van added.
Wine at the event was provided by Southern Glazer's Wines and Spirits. The wine booth, in the middle of the bridge, was crowded with visitors and their customized event wine glasses until the end of the night.
Chris McKnight, chef and owner of Pelican, has been participating in the event for the last few years. Being a Warhawk parent, McKnight shared that he participates every year to "help the community and help everyone have a good time."
Joey McNamara, social media specialist and water ski coach, attended the event for the first time and was amazed to see the campus from a different perspective.
"I think more events like this get more people on campus which just keeps awareness of what ULM does for the community. I think it's a good showing of Monroe. You see people from all aspects of the community," McNamara said.
Tickets were $60 per person which included complimentary wine glasses and boat rides along with the wine and food. Live music featuring "Flashback 5" entertained visitors throughout the evening.
Apart from the bridge party, there was also a pre-event Patron party at the seventh floor of the library. Entrance to the party was $120 per person and included, along with access to the bridge party, complimentary hors d'oeuvres, wine and a performance by LA Jazz Quartet.