Annual march speaks for victims: Men swap sneakers for heels to fight sexual violence
Timothy Perkins slipped on black heels, two sizes too small, and walked across the bayou bridge last Thursday. Senior kinesiology major, Perkins was among many men who walked at the third annual "Walk a Mile in Her Shoes."
"Walk a Mile in Her Shoes" is an international men's march designed to advocate against sexual violence. In recent years, men and women began to walk together in an effort to show support and solidarity for survivors of sexual and intimate partner violence.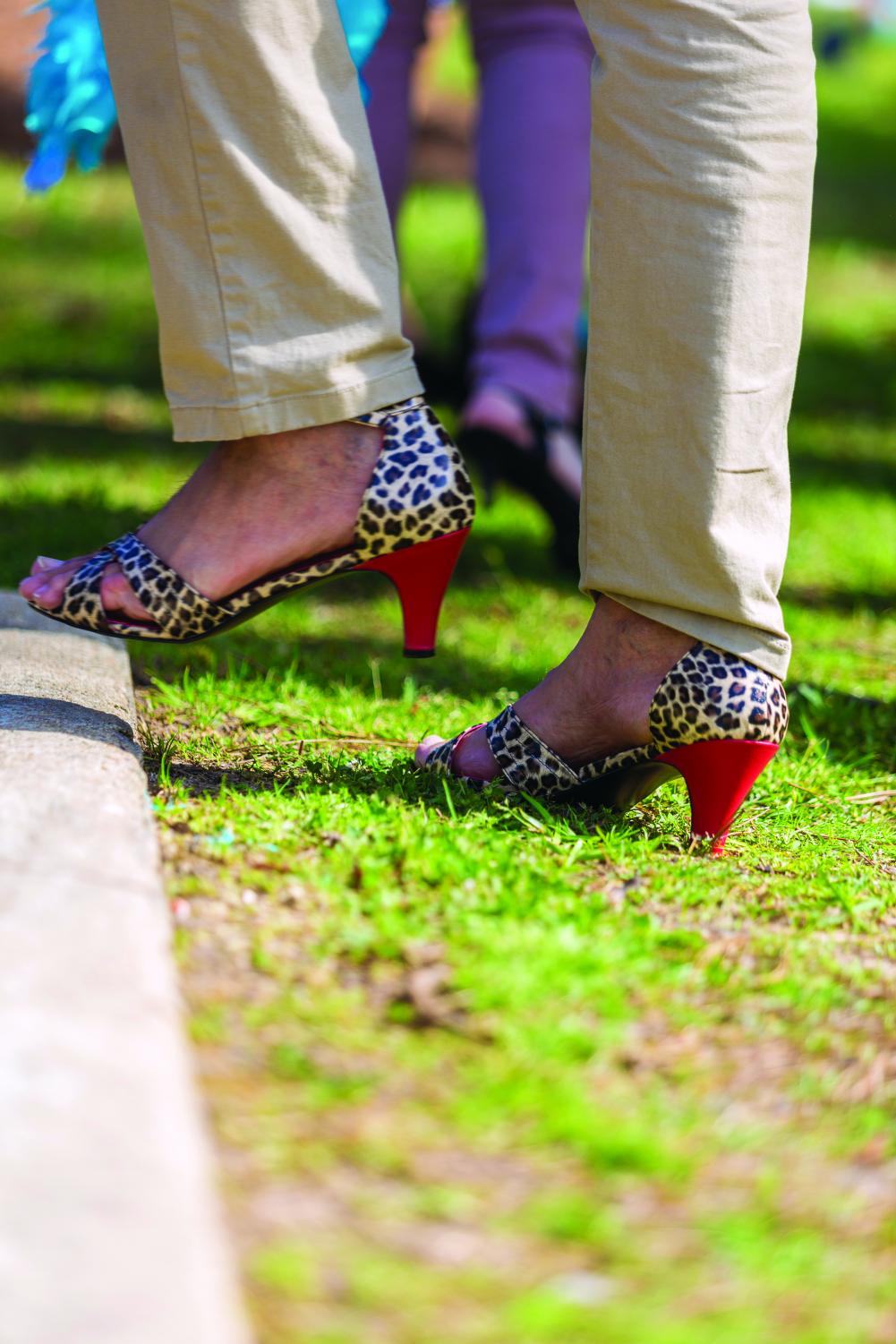 The ULM Femhawks and the Wellspring began the tradition three years ago.
Participants put on their favorite pair of heels, a teal boa and strutted, or struggled, down the bayou bridge and back to Bayou Park to honor victims of sexual related violence.
Perkins first participated in the walk last year after a friend asked him to do it. But, after listening to the victims' stories, Perkins perspective on the event changed.
"I couldn't wait for next year to do it again and maybe listen to more stories and see how they are living their lives with this struggle," Perkins said. He specifically borrowed the heels just to be able to join the march.
The motto for this year's march was "embracing one's voice." Rafael De Castro, the director of the Louisiana Foundation Against Sexual Assault strongly encouraged community members at the event to speak up for others whose voice is not always heard; especially in sexual assault cases. He stated that marginalized groups are the most common victims in sexual assaults.
Embracing one's voice is hard, so sometimes other people have to step up to do it, people like Allison Comeaux.
The sophomore pre-nursing major has a few friends who were assaulted, and she thought it was important to support them during their healing process.
"I think it's unfortunate that a lot of people aren't able to or don't feel comfortable talking about it," Comeaux said.
De Castro's speech was followed by testimonies from community members, FBI specialists in sexual assault and students.