Mom, best friend planning 'March for 'Maj' to honor Semaj Lewis
Hang on for a minute...we're trying to find some more stories you might like.
Sophomore Ava Paul didn't know that the 4 a.m. call from her best friend, Semaj Lewis, would be the last time they would share laughs.
On Aug. 10, 2017, Semaj Lewis took his own life after battling with depression. He was 19.
Semaj Lewis was a well-known track star on ULM's campus, described by many as the friendliest around. His outgoing personality sparked many friendships including marketing major Paul. In less than a year, Paul and Semaj Lewis were joined at the hip after meeting through a group message. They were rarely seen without the other.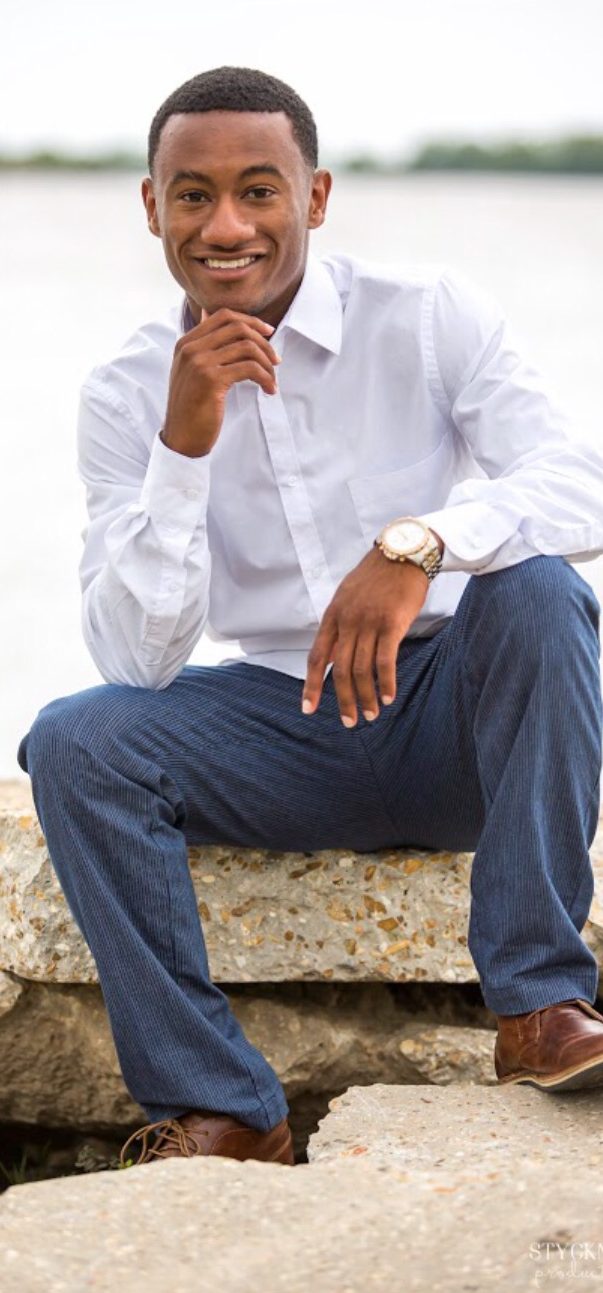 "We would stay in commons lobby all night procrastinating, talking about everything under the sun. He was my best friend, my mentor, my headache. Just all in one," Paul said.
Semaj Lewis' mom, Hazel Lewis, said that was the type of person he was.
"He befriended everyone from the least of them to most of them," Hazel Lewis said.
A business management major, Semaj Lewis wore many hats. He fixed phones, played football, ran track, painted and customized shoes.
Paul's favorite pair of shoes are a pair of yellow vans. She once mentioned a pair of yellow vans to Semaj Lewis that she couldn't afford. Semaj Lewis knew of some white vans she owned and painted them yellow as a gift to her.
"He used to always say 'I'm an entrepreneur Ava,' and I'd be like, 'you're a hustler'," Paul said.
Suicide.org reports signs of someone being suicidal as exhibiting a change in personality, losing interest in most activities, withdrawing from family and friends and a host of other signs.
He never showed any signs of depression or feeling suicidal to his family or friend.
The day he died, Paul received a phone call from him at 4 a.m. They talked all summer, so it was nothing out of the ordinary to Paul.
"He told me he had saved all this money to buy a massage chair and an apartment all by himself. He was making plans for when we got back to school," Paul said.
The conversation lasted for hours. Later that afternoon, Ava received a call from a teammate asking had she heard from him. She told him that she had, and he said he'll call her back later. Instead, she got a call from his mom telling her that he "felt his life wasn't worth living anymore."
"I didn't really know that was his way of saying goodbye. It didn't feel like a goodbye," Paul said.
Hazel Lewis didn't know either. She frequently replays conversations and his actions to see if there was a sign.
"I wonder did something happen. Was there something that I missed," Hazel Lewis said.
He left a note revealing he had been dealing with depression for a couple of years, and he didn't know how to deal with it anymore. Paul and Hazel Lewis had no clue that he was depressed. He acted the same. He spoke the same. He didn't switch routine.
The thought of possibly saving him crosses her mind often.
"What crushes me the most was for him to carry that depression by himself. He felt alone," Hazel Lewis said.
She described their relationship as an open and honest mother-son relationship. They talked about everything.
What keeps Hazel Lewis going is knowing that his life touched people.
"I was angry at first, but I realized his life wasn't in vain. His life was used to help others," Hazel said.
Semaj Lewis loved jeeps and was about to receive one before he passed.
Since then, Hazel Lewis sees jeeps everywhere as if he's reminding her that he's still here.
To keep that memory alive, Paul is in the process of organizing a suicide and mental health awareness march called "March for 'Maj" to honor his life and spread awareness.
She has spoken with the president of the ULM's chapter of NAACP and is waiting for approval in parterning with the organization.
"No mother should have to bury their child. It's sad to know that people feel like that's the only way out. It hurts families and friends," Paul added.
Hazel Lewis and Paul continue to honor Semaj's life by promoting seeking help, so that people won't suffer in silence like Semaj Lewis.
If you or anyone you know are having suicidal thoughts, please call the National Suicide Prevention Lifeline at 1-800-273-8255.