18 runs lead to easy win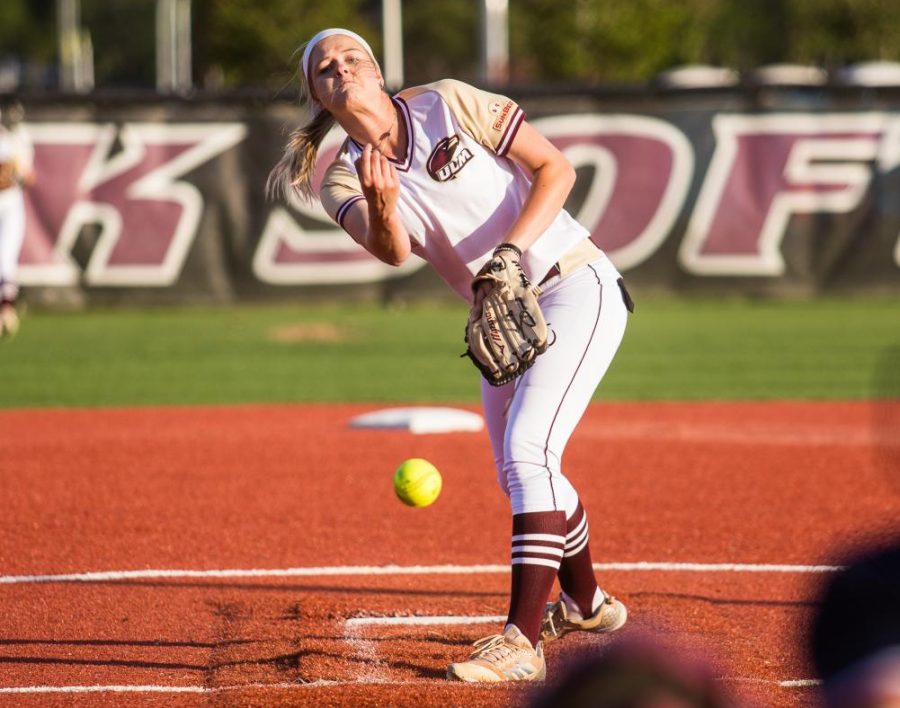 Leading to their 18-2 victory over Miss Valley State, the Warhawks let their bats do the talking.
It started in the first inning when Rochelle Roberts hit a single that led to sophomore Sydney McKay scoring the first run of the game.
ULM wouldn't let up from there. They posted four runs in the first inning. It was looking like a blowout because of the way Sydney Wader commanded the strike zone.
She was giving Miss Valley fits by only giving up four hits. In her fifth win of the season, she threw four strikeouts and didn't allow an earned run.
"Sydney pitched a good game, and it was nice to get another win in the books," head coach Lyon said.
The Warhawks struck again in the third inning after going scoreless in the second. ULM opened the flood gates in the third inning by scoring a season-high nine runs.
The bleeding wouldn't stop there for Miss Valley; they gave up five runs in the fourth inning for a total of 18 runs heading into the fifth inning.
McKay, Roberts, Thibodeaux and Shaw all posted two hits each. Roberts led in RBI's with two
"Today was a good team win," said Lyon. "We were patient at the plate, put the ball in play and ran the bases efficiently."
For ULM, this is the highest run total they have had since the 17-run game against Arkansas Pine Bluff. It was a shootout, but they won 17-11.
In the same week, the Warhawks faced Ole Miss in Oxford, Miss. Ole Miss got on the board after a scoreless first inning for both teams.
The Rebels notched five runs in the fifth inning to take a 5-0 lead.
The Warhawks would be shut-out from there, as they only recorded one hit all game.
Paige Murray had a tough time controlling the strike zone. The team gave up eleven hits.
The next home game for ULM will be on Tuesday, April 24, when they welcome non-conference opponent Arkansas Pine Bluff.
This will be a double-header with game one starting at 4 p.m. and the next game starting at 6 p.m.
The Warhawks will finish their season with a three-game series against Sun Belt conference foes Georgia State and ULL.