Junior forward Munnings declares for draft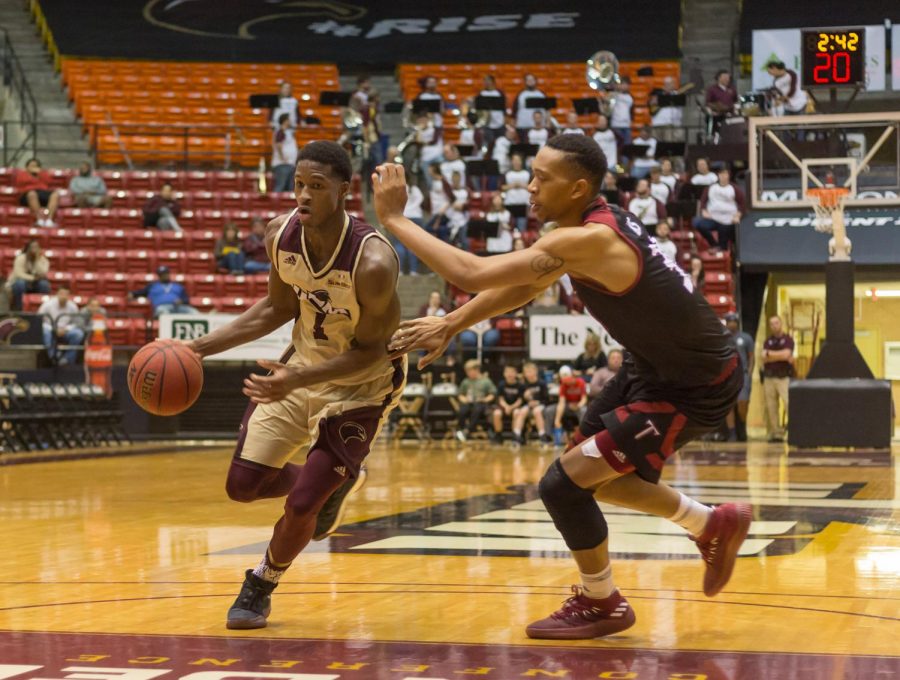 All good things must come to an end, but this good thing may have come a year too soon.
Star forward Travis Munnings has decided to forgo his senior year of college and has entered his name into the 2018 NBA draft. Munnings made it known to the world on his Instagram "You are not like everyone else. The Most High, God has not only handpicked you, he not only chose you, but he set you apart, he made you uncommon," Munnings said.
"I would like to thank the Lord for everything he has done. A huge thanks to my coaches, teammates, fans and everyone that supported me on this journey. With that being said, I am declaring for the 2018 NBA Draft and do not wish to hire an agent at this time," he added.
Munnings is among the 130 players who have decided to declare for the draft, but he is one of the few who have decided not to hire an agent.
The perk of not having an agent is that after the combine and feedback from teams, he can decide to hire an agent and continue towards his hoop dreams or return back to school and finish off his senior season.
His teammates are hopeful that he will pan out in the NBA.
"He's a great leader on and off the court and having him as a teammate helped me get better with my game as well," sophomore center Sam Alabakis said.
Alabakis and Munnings have been a force together and have formed a great bond on and off of the court.
"I think Travis will have the opportunity to learn from the best and do well," Alabakis added.
Travis, as a freshman, started 16 of 34 games with averages of 7.2 points, 5.4 rebounds and 1.9 assists-his numbers would rise with each year after.
During his sophomore year, he was fully inserted into the starting lineup and would average 13.2 points, 8.1 rebounds and 2 assists. His senior year would see a rise in points of 16 and assisst at 2.3, while grabbing 7.2 rebounds a game.While at ULM, he has been selected as Louisiana Sports Writer Association (LWSA) Collegiate Men's Basketball Team Third–Team selection, Sunbelt Player of the Week and All Sunbelt 2nd Team. Munnings is a member of the 1,000 points club as well.
Since the league is transforming into more of a small ball league, Munnings ability to rebound and hold his ground defensively can lead him to playing power forward in a smaller lineup.
He can also contribute on the offensive end. Munnings likes to run the floor, so fast break points will come with ease.
He will also contribute behind the arc to add a solid shooter to the lineup. The NBA combine begins May 16 and ends May 20. The draft will be held June 21 at the Barclays Center in Brooklyn, New York.