Healy crowned inaugural Mr. ULM
Hang on for a minute...we're trying to find some more stories you might like.
He can chop wood with his bare hands. He can punch through concrete blocks. He can throw people up in the air. He's none other than Derek Healy, the first ever Mr. ULM.
"I was excited to place. I wasn't confident in winning. I thought everyone could win only one thing, so I was happy with my people's choice award. I wasn't really prepared for it," Healy said.
Healy, a senior kinesiology major, didn't have any interest in pageants at any point in his life. His sole reason for participating in Mr. ULM was to be part of, hopefully, a ULM tradition, and he did just that by being crowned as the first Mr. ULM last week.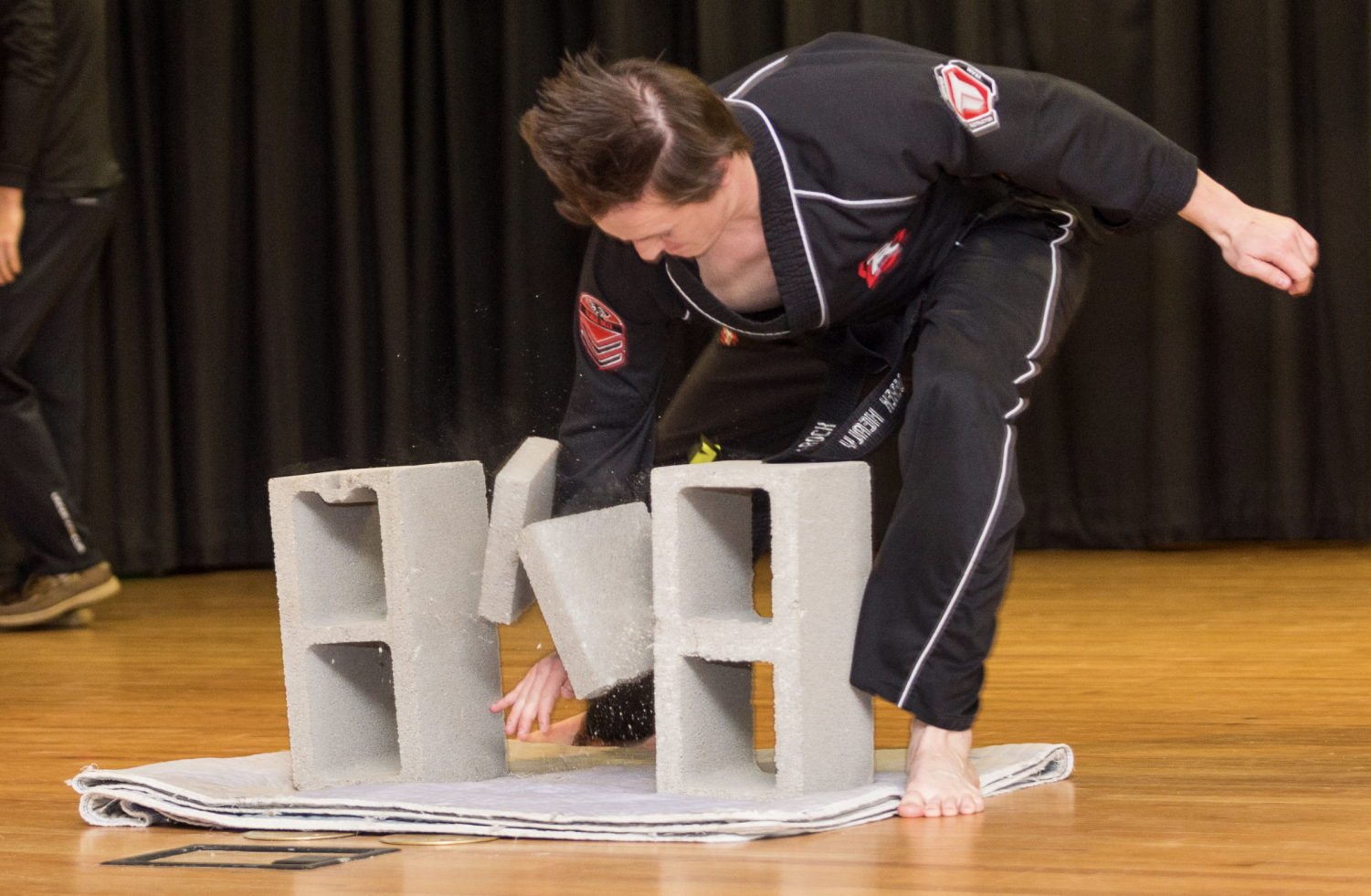 A martial artist for 12 years, Healy showed off some of his skills during the talent round of the pageant where he broke three boards and four blocks of concrete. His friends, who Healy said were a huge support, helped him set up and hold the boards during his performance.
They practiced late night for two days to put together the performance. According to Healy, the most challenging part was getting the timing down with the music.
"Getting the confidence from them to hold the boards, knowing that they weren't going to get hurt, and seeing them have confidence gave me confidence," Healy said. Overall, Healy looks at the pageant as a growing experience.
But no performance is complete without the crowd's support.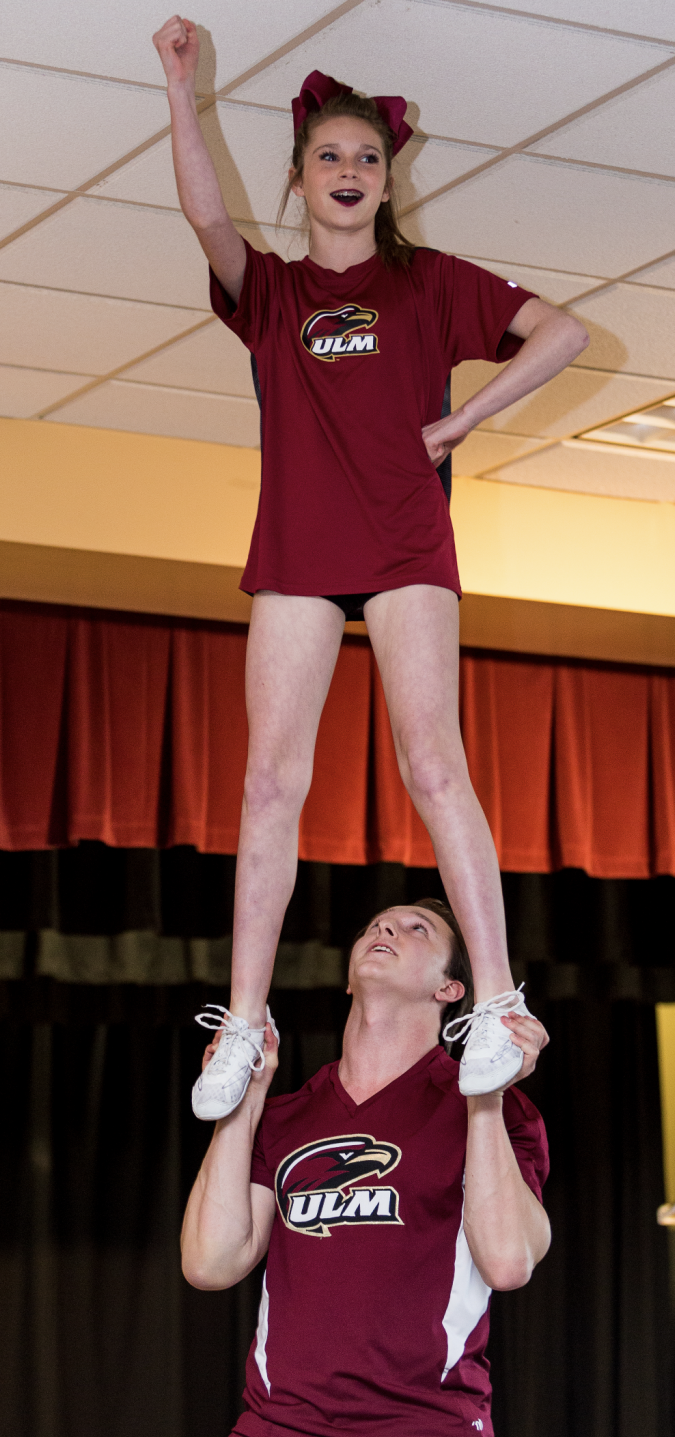 Both of his parents were at the pageant to support Healy. He said that the constant cheering and support from his family and friends helped boost his confidence during the talent round.
Apart from being a full-time student, Healy works two jobs at a local martial arts school and a cheer gym. He offers the only "martial arts tricking" program in Northeast Louisiana.
Tricking is a sport that combines different aspects of gymnastics, martial arts and break dancing. For the "spirit" category of the competition, Healy performed a walk-in-stunt with a flyer that he'd been teaching at the cheer gym.
Growing up, he was used to being judged on his martial arts and cheer performances. Rather than being intimidated, Healy shared that he was excited for the talent and spirit categories.
However, the first-time pageant attendee was more stressed about having to walk down the ramp and answer the judges' questions. The only other experience he had of similar competitions was his participation in ULM's Got Talent last year.
"Going from lifting a girl, doing flips and, breaking concrete and board, I was sweating. You had to look the best even after being covered in broken pieces of concrete and just sweat. But once I got on stage, I felt pretty comfortable," Healy said.
"My friend was helping me think of different questions so I could get my brain in the right spot whenever I was asked mine."
Currently, Mr. ULM is more of a "helper role for Miss ULM," according to Healy. He looks forward to helping Miss ULM on her journey to Miss Louisiana.
More specifically, Healy will be helping Hagen Campbell, the current Miss ULM, learn aerial tricks and raise funds for her philanthropy: Children's Miracle Network Hospitals. However, Healy is more than willing to participate in a state level pageant, like his female counterpart, if there was such a competition.
"The pageant world has never really made sense to me, but I haven't really been invested in it. Now that I'm in it, I'm excited to see what's it about," Healy said.