New year, new team, big dreams
With only a handful of days left until the home opener against Southeastern, ULM's campus and the city of Monroe are buzzing with excitement.
After back to back 4-8 seasons under Matt Viator, the Warhawks have the fan base believing that this is the year to put the rebuild process to rest and compete at a higher level consistently.
The offense averaged 33.9 points and 458 yards per game last season, ranking second best in the Sun Belt Conference. With eight of the starters returning this year, led by quarterback Caleb Evans and plenty of weapons at the receiver and the running back position, the offense should remain explosive.
On the other side of the ball, the Warhawks defense gave up 41 points and 532 yards per game ranking second worst in the country.
With a few junior college transfers and some of the veteran impact players returning from injuries, the defense should only improve.
If the defense manages to progress from "garbage" to "average," look out for the Warhawks to compete for a conference title and reach their second ever bowl game in program history.
With ULM having an oppurtunity to shine this season in the national spotlight, taking on power five teams including Texas A&M and Ole Miss, they will have to remain injury free and perform at a high level.
A lot is in the line for the team this year, look out for these five players to provide the firepower to elevate the team to legitimacy.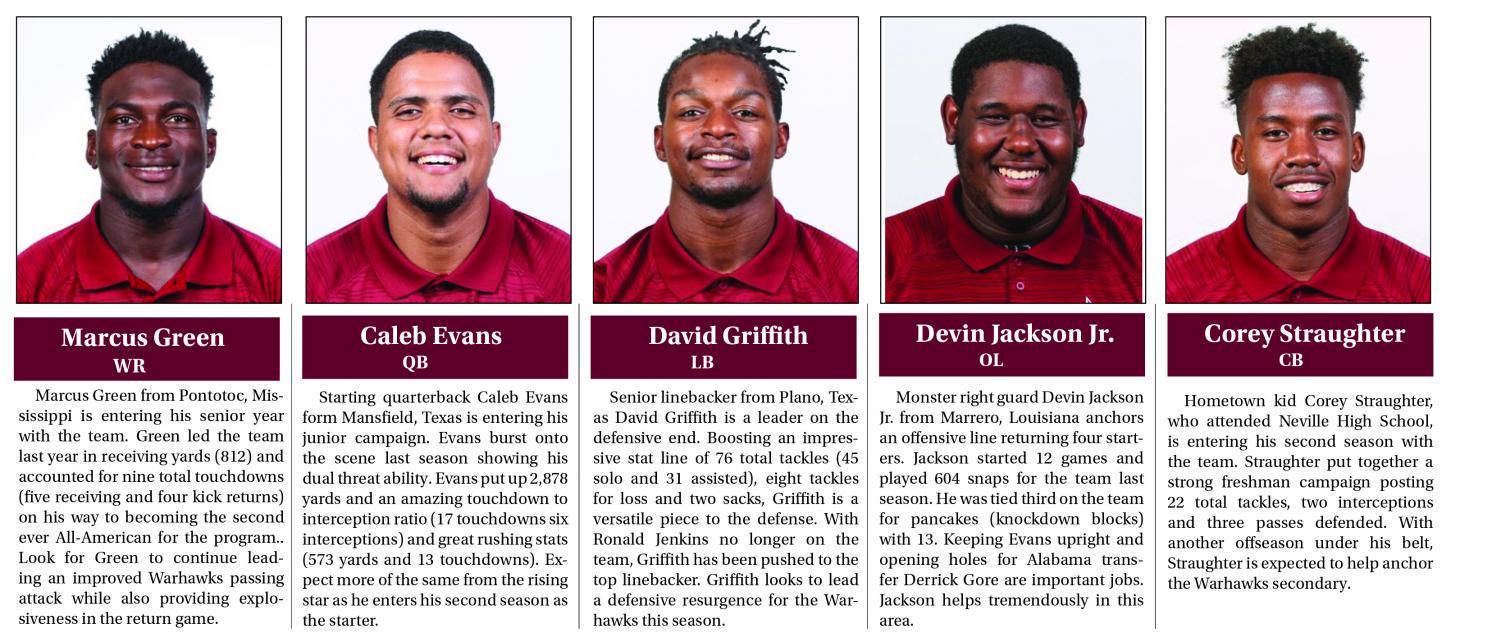 Siddharth Gaulee