Athletic Director steps down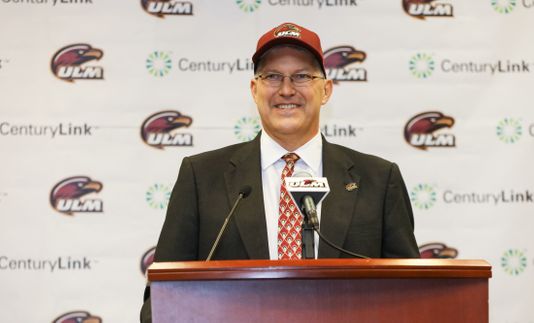 On Monday, Aug. 20, 2018, the athletic director(AD) for the University of Louisiana at Monroe, Nick Floyd citing a health issue, announced that he would be stepping down. Floyd's departure, effective Sept. 4, creates an opening for the fourth athletic director since ULM president, Dr. Nick Bruno, began his tenure.
"Since this past winter, I have been dealing with a physical health issue that I believe can be more effectively addressed by cutting back my schedule and taking time to focus on getting well and feeling better," Floyd said in a statement made by the university.
Floyd will stay on in an administrative position until the end of the calendar year. The day-to-day job will be handled by ULM's chief administrative officer Scott McDonald. Floyd will leave the program after a little over a year but with success in his short tenure. The first step of the $5 million renovation to Brown Stadium and Groseclose Track finished during his time as the AD. Floyd was also directly responsible for bringing the university $1.4 million from the rescheduling of the away game at Florida State. Floyd had also presented the idea of offering cost-of-attendance for students. With ULM ranking near the bottom in both budget and revenue among Divison 1 Football Subdivision (FBS) schools, this wasn't a bad idea
With all of the success ULM has had under Dr. Bruno, athletic success has been fleeting still. Floyd's departure adds to that disappointment for a university that has had little athletic success in major sports like football and basketball with the respective teams finishing 4-8 and 16-16 last year. More disappointing about the timing is that some media outlets have ULM projected to make a bowl game in their preseason predictions, which would be a revelation for a ULM team that has only made one bowl game in the history of the program. Bleacher Report, one of the larger media sources for sports, predicted that ULM would play Marshall in the R+L Carriers New Orleans Bowl in their prediction article.The disappointment becomes more compounded when you look in-depth at the program.
With soon to be four AD's since 2010, one has to ask how hard it will be to find a candidate that has ULM as its first choice. The sparse budget and attendance do not help that either. As mentioned earlier, ULM has a low operating budget in the FBS with a measly $15.5 million, ranking 164th out 230. To put that in perspective other Louisiana schools like LSU and ULL have budgets of $131 million and $27 million respectively. The reigning Sun Belt champions, Troy University, has a budget of $29 million, according to the NCAA finances. Further compounding this is ULM's putrid attendance last season, ULM ranked 123rd out of 131 in attendance during the previous five seasons with 1402 attendees per game, this stat falls to saddeningly low numbers in the 2017-2018 season with ULM only having 9928 attendees per game which were last in attendances last year, according to College Football News.
Floyd's absences alone will not cause any of these issues to become worse, but the fear has to be that without an AD and a soon-to-be fourth in eight years how will athletics continue to grow? Floyd's stepping down seems to be another step backward in what appears to be a historic motto of one step forward, two steps back for the athletic department.