Volleyball strikes out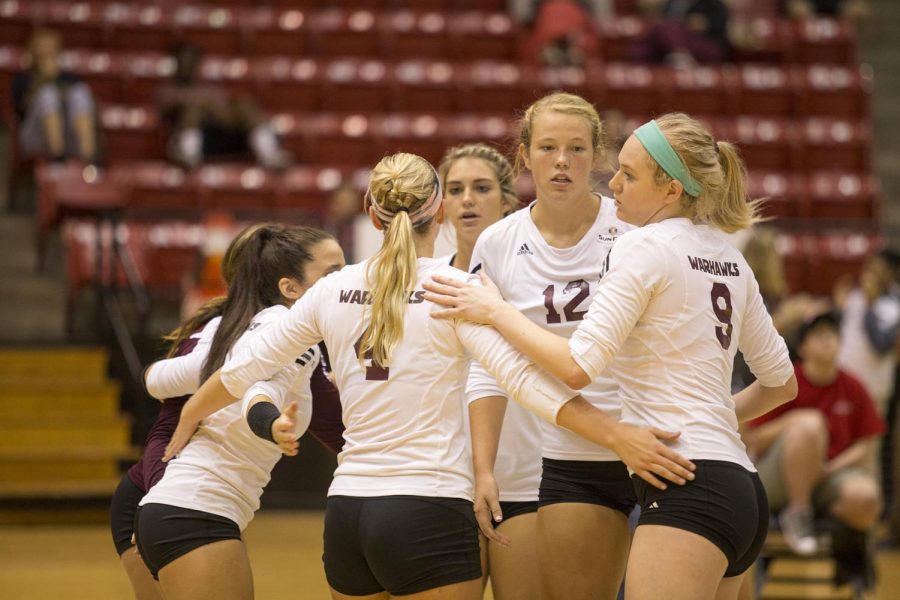 The Warhawks fought hard but went winless at the Redhawk Invitational. ULM went 0-3, starting with game one against host-team Southeast Missouri.
Defensively, the Warhawks excelled, out-blocking Southeast 13 blocks and seven team blocks. Compared to eight blocks and four team blocks of the home team. Offensive execution separated the teams with the Redhawks engaging in 103 attacks while doubling ULM kills as well. Missouri took better strikes and that gave them an edge over the Warhawks.
ULM put up a better fight in a more exciting game against the Demons of Northwestern. The in-state rivals battled in a five-set game filled with some nice back and forth. NSU was coming into the game with momentum, beating then-undefeated Radford. ULM comfortably won the first set (25-17) coming out hungry after the loss. The Demons then came back with fire winning sets two and three by a wide margin (25-12, 25-14).
Set four had dramatic, fast-paced action with the teams trading leads. The Warhawks struck first leading the set 4-1 early, a run by NSU then tied the score. ULM then took a 9-8 lead in the set after a nice kill by sophomore Lauren Appleman. ULM took the final set (25-19) to force a fifth set. NSU took an early lead and refused to let it go, winning the final set 15-8.
ULM continued the fight on Saturday, although they lost the matchup in straight sets. The Warhawks lost set one by only three points, 25-22, showing that they came to play with the tournament favorites. Radford started great early, jumping to an 11-5 lead. The Warhawks then cut that lead to one but came up short near the end.
Set two was more of a reality check as ULM lost convincingly. Increasing the lead early in the set once again, but this time not allowing a comeback. The Warhawk saved their best play for the last set of the game, looking to steal it. They earned a strong 12-9 lead in the third, but Radford was able to rally. The set became tied at 23, but the Highlanders were able to hang on for the win.
Multiple Warhawks had impressive weekends, Taylor Wood had 13 kills and nine blocks. Catherine Griffith led with 22 kills and also added nine blocks, Griffith was also named to the Redhawk Invitational All-Tournament team for her efforts. Tara Jenkins boosted 39 assists and seven digs and Kate Blasingame proved versatile with ten kills, two blocks, and 25 digs. ULM has a rough 2-4 record to start the season, but look to get things going very soon. The Warhawks visit Stephen F. Austin on Sept. 4 at 5 p.m.