Kamikaze: Is it time for Eminem to stop?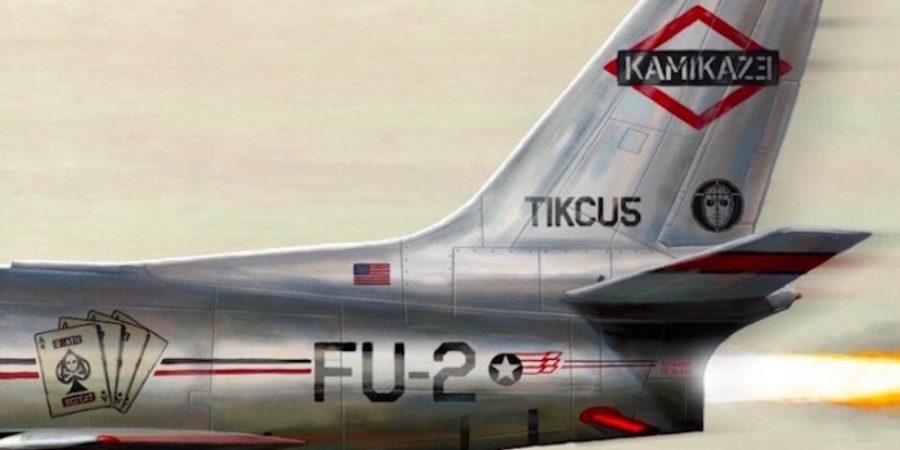 Social media sights everywhere exploded as rapper Eminem, in a Beyonce-like move, released a surprise album, "Kamikaze."
"Kamikaze" is Eminem's tenth studio album, following his 2017 flop, "Revival" with just 1.1 million copies sold.
"Kamikaze's" whole premise revolved around his recent flop. Eminem also spent a large chunk of the album doing what all old head hip-hop fans do, criticize so-called "mumble rap."
The irony of this album, which Eminem readily admits to, is his usage of some of the same producers and flows that so many "mumble rappers" use. Eminem used the work of Atlanta producers and mumble rap influencer, Mike WiLL Made-It on both the second and tenth tracks, "Greatest" and "Fall" respectively.
Eminem uses other ways to show his relevance to the game. Like many rappers of past years, he uses disses as a way of propelling himself back into the conversation. On the first track, "The Ringer," Eminem disses artists like Vince Staples, 21 Savage, Lil Yachty and more. Eminem also disses Joe Budden and Charlamagne Tha God.
Eminem is saying that when they mention him, they get views and click but if he mentions them, then he loses. The irony of this is, Eminem is doing precisely what he's claiming new rappers do as a way to get back into the limelight.
"Kamikaze" does have its moments of old-school Eminem lyricism and true emotional introspection like the song "Stepping Stone" where he apologizes to those he may have used in the past.
Other than that, the album is chock full of boring, old rapper criticisms. Eminem spends far too much of the album complaining about how much he hates "mumble rap," how no one understood his last album and how he doesn't feel content with his success, because he was born to no success.
The rest of the album, Eminem seems out of touch with the years.
The new Eminem is the same Eminem of old days. His lyrics are complicated and fast. His day-to-day issues are everyone's fault but his. He's still unable, or at this point, unwilling to understand why you don't call someone a "faggot" or a "retard." "Kamikaze" was just a sad example of a rapper past his prime, unwilling to let it go.