SGA President's incident is 'Much ado about nothing'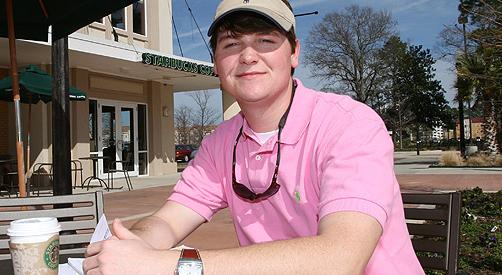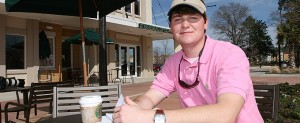 Sebren escorted out of ULL game after altercation with event staff
Although Nick Bruno said it was "much ado about nothing," SGA President Brook Sebren was escorted out of Malone Stadium on Nov. 27 and hand­cuffed.
During the ULM vs. ULL football game, Sebren got mad at and approached an event staff member in charge of the bleachers. After the altercation escalated, university police es­corted Sebren out of the student section, handcuffing Sebren as a means of "temporary restraint" after he acted angrily during his escort out.
"When I heard, the first ques­tion I asked was, 'Was he arrest­ed?'" said Nick Bruno, President of the ULM, "and the answer was 'no.'"
The university police's daily incident log for Nov. 27 read thus, "Officers responded to a disorderly student at the ULM football game. Report to be sent to the Student Life Depart­ment for disciplinary action."
Sebren said he was not drink­ing and that he made "no threats whatsoever." Bruno did not comment on students claiming Sebren was drinking, but said that it was a learning lesson.
Bruno then followed by say­ing that Sebren was standing up for what he felt was the correct way people should be treated.
When asked to speak about Saturday's incident, Wendell Brumfield, Vice President for Student Affairs, said, "Under the FERPA law, I am not al­lowed to discuss this matter."
The Federal Educational Rights and Privacy Act (FER­PA) of 1974 provides standards designed to protect the privacy of students, that most informa­tion related to a student's edu­cational records are not released without a legitimate request.
"I talked with Dr. Bruno and Dr. Brumfield about some of the rumors I had heard," said Sebren. "And they both thought they were hi­larious."
S e b r e n gave the fol­lowing account of Saturday night's events. Sitting with friends in the student section, Sebren was approached by stu­dents about a particular event staff member.
According to Sebren, the event staff member had threat­ened to kick some rowdy stu­dents out of the game as ULM students were responding to the profanity-laced screams from ULL football players.
According to Sebren, event staff has the right to dismiss any student from the game if they are engaging in "too much profanity" or anything racially offensive.
Sebren told the students, "Give me his name, I'll call Bobby [Staubb] on Monday." Sebren said SGA had a lot of problems with event staff since last year before they had in­stalled the new rail.
Walking down to the student section, Sebren leaned on the rail beside the event staff mem­ber, turned and said, "Hey you. . . what's your name?"
The event staff member de­clined to answer Sebren's ques­tion, at which point Sebren began to instruct the event staff member how to do his job.
"You're a sorry son of a gun for what you've done," Sebren said to the event staff member.
The event staff member con­tacted university police, who came and escorted Sebren out of the game. Sebren said he got really angry while leaving, at which point the police were forced to handcuff him.
"I apologize for my actions in leaving the stadium. I made a slight mistake," said Sebren. "I got out of hand at the moment. It got so bad that I was so upset, so mad, I had tears."
Sebren said he called Brum­field that night while at Olive Garden with his friends and ex­plained the situation to him.
Bruno called Sebren on Sun­day morning and spoke with him about the situation.
To prevent future problems, Bruno said he would want to get assurances from event staff that they are following protocols and that people are treated in the correct manner.