ULM professor to release a book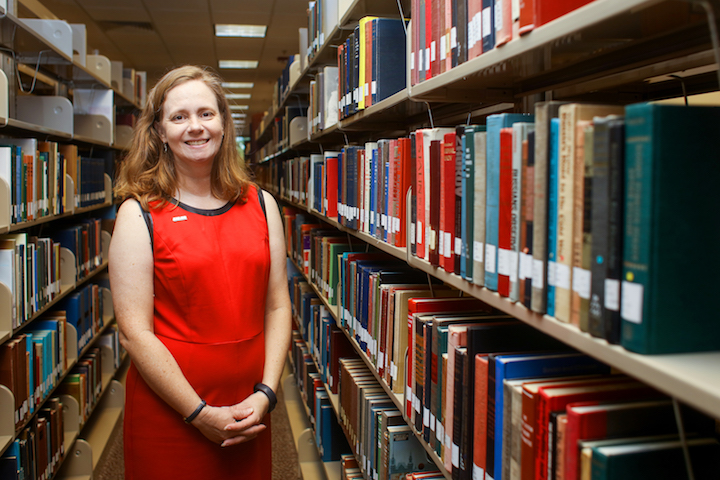 ULM assistant professor of political science, Leigh Hersey, is set to release a research book soon.
The book is titled "Returning to Interpersonal Dialogue and Understanding Human Communication in the Digital Age through IGI-Global." Hersey, alongside Michael Brown, co-edited the book.
"It is an edited volume. We had multiple contributors. I had a chapter that I wrote with a former student of mine. Other authors contributed. What my co-editor and I did was kind of curate it," Hersey said.
The book that began around May 2017 is a research piece on studies of methods and applications of comparing face-to-face interactions to online human interactions.
Hersey put it more simply in an interview with the Hawkeye saying, "The primary theme of [the book] is around communications, and particularly around what happens as we move towards digital communications."
The year-long process included a "call for proposals," which asked for other academics to participate in the book. There were 10 chapters in total. Hersey having one herself, opened nine possible chapters for others to write.
Hersey's chapter is about how the government uses web 2.0 to become more responsive and better for its constituents.
"[The Presidential text message] is a good example, and at a local and state level we can register to vote online and not have to do it in person. We can do those things. We can file complaints online," Hershey said
Furthermore, she understands how the internet can be positive.
"I was at the airport on Wednesday, and the man sitting next to me was videoconferencing his grandchildren," Hershey said.
She also sees how it can be equally as negative.
"[The internet] also can get some things that have been socialized out but have given them the opportunity to see people who think like them."
Hersey recognizes, though, that doing everything through the web can become a problem and thinks people should seek balance.
"[Balance] can be tough. It's really tough. It's tough to write a book. I have to go online to find a link to find the information. Which means, I have to read my email now, and I really don't want to do that. All I want to do is write this grant."
Hersey is able to find balance for herself partly because the administrators at ULM give professors a chance to have their own time, not always being on the clock when they aren't at work.
"This university does a very good job of not bugging people after work hours. Administration doesn't bug, saying 'hey, I need this Monday morning, first thing.' They're really pretty good."
The book is already out, and Hersey does anticipate it to be used, but most likely not at the undergraduate level.
"It's not likely to get used in an undergraduate course, but it could be used in a graduate course."