Jim Crow law up for vote on Nov. 6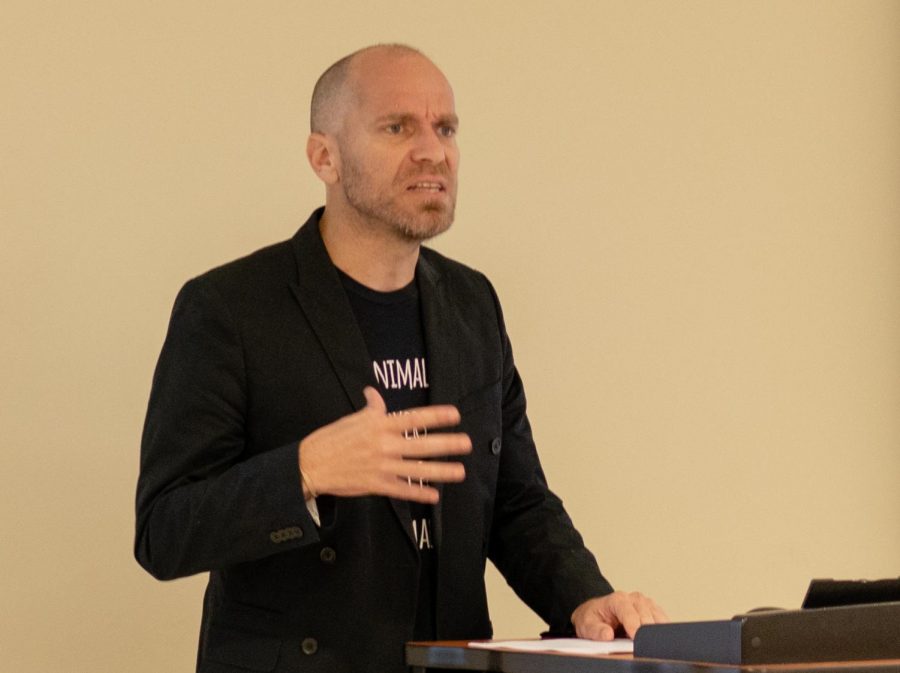 On Nov. 6, the state of Louisiana will have a vote. The ballot will contain an amendment that citizens of Louisiana have a chance to make history with.
Thomas Aiello, a professor of history of African American studies at Valdosta State came to Monroe Friday to give a talk titled "Race, Rights,and Nonunanimous Criminal Jury Verdicts."
Aiello explained that amendment two, asks the question: "Do you support an amendment to require a unanimous jury verdict in all noncapital felony cases for offenses that are committed on or after January 1, 2019?"
Aiello and former Grant Parish district attorney, Ed Tarpley, said the answer is simple, vote yes. As Tarpley put it, #VoteYesOnTwo.
Amendment two is attempting to end is a law that requires a non-unanimous jury verdict of 10-2. Louisiana is one of only two states that has a law like this, with the other being Oregon.
The origin of this law was during the Jim Crow era. The point of the law, according to the talk, was to make incarcerating black people in Louisiana at the time easier.
This law from 1898 was explicitly called for approval by delegates saying, "Perpetuate the supremacy of the Anglo-Saxon race in Louisiana," according to Aiello.
"It's the 21st century, and we still have a Jim Crow law. If you want to live in a Louisiana that succeeds, it cannot succeed with Jim Crow laws," Aiello said.
Opponents of the amendment reference the time and money saved that 10-2 trials cause but for Aiello, their point is invalid.
"We increase the number of appeals on 10-2 and so our criminal justice system spends just as the same amount as the other states. It's actually not expedient to do this," Aiello said.
Aiello and Tarpley also criticize the ruling that upheld the law in 1972, with Tarpley stating that the Supreme Court "misread history" and did a "poor job."
Aiello and Tarpley's issues arise due to the nature of the sixth amendment.
As Tarpley puts it, "In the original draft of the sixth amendment that James Madison wrote, he did include unanimity; he did include the words that it had to be unanimous. They revised all these amendments as they went through Congress, and the final version did not put that in there."
The question becomes, then, if it was written in the constitution, how does it become an issue at all, and Tarpley and Aiello have an answer.
"That wasn't because it wasn't important, it was because they assumed everybody agreed to that! That's what it was! British common law back to the beginning, back to the Magna Carta, had always been unanimous," they said in unison.
Voting for the amendment is scheduled for Nov. 6.