Male Warhawks stun at annual pageant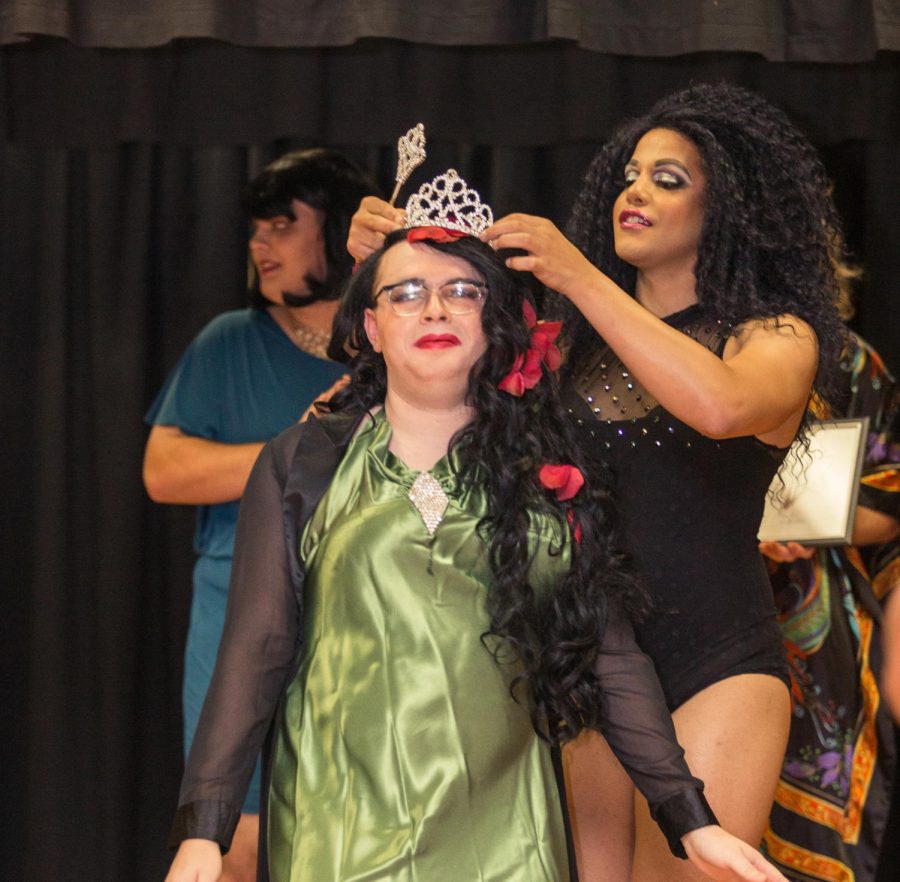 The highlight of the week was the annual Misster pageant hosted by Miss ULM and Campus Activities Board (CAB).
This year's rendition was the Misster Texas State pageant, as the Warhawks played Texas State for homecoming.
Luke Arsement, one of the seven participants, had one of the highlights of the evening bringing out a rented stripper pole and doing a shockingly successful routine while "pregnant."
Arsement, who went by the stage name "Ima B. Itch," was one of the returning participants in the annual pageant where men dress up as women.
The experience of the pageant was what pushed many of the contestants to participate.
For Andrew Sao (Nova China), the desire came from his high school previously having a similar event.
"We had something similar to this at my high school. But my senior year, they didn't let me do it; they didn't let guys do it. I thought 'Well, I want to do it.' It looked fun, and this one also had prize money, so I enjoyed it a lot," said Sao, a kinesiology freshman.
Sao tied for second place with Arsement and "her" newly born "Karen B. Itch." Sao, also, won the question portion and athletic wear category.
"I didn't expect to win anything. I was shooting for second; that's what I got. Shoutout to Madison Smith for my makeup and Toni Corso for my hair," Sao said.
Having learned how to pole dance in just two weeks, Arsement shared that he was left sore for four days.
His original plan was to do a routine to StarrKeisha's "Baby Momma" but instead just took inspiration from it.
"In the song, it talks about getting money for your baby, not caring about what others think and 'going full throttle' at the club, as well as, 'dropping it down low.'"
For speech pathology freshman AJ Brown, Arsement's pole dance was her favorite part.
"I was rooting for Ima B. Itch and her daughter Karen. I wanted the baby to win, for real. My favorite moment was her going down the stripper pole," Brown said.
The eventual winner Liam Morrison (Iva Dong), a psychology junior.
"I'd been interested since freshmen year, and finally had the time to do it this year. It was my first time competing, and I can't believe I won," Morrison said.
For all those involved, the event set the stage for the rest of the weekend's fun.