Bayou taste tests local beer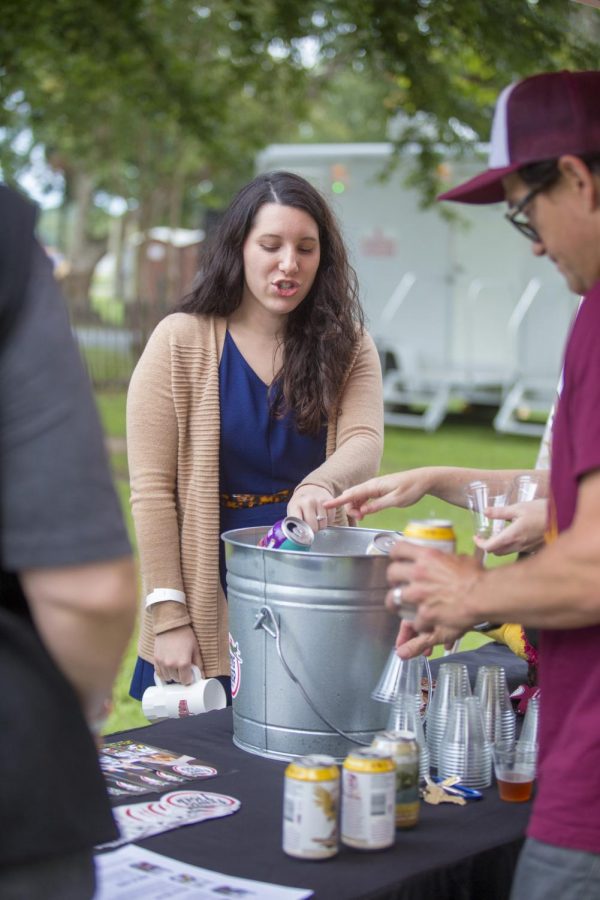 What better way to get ready for the homecoming game than spending a Friday evening tasting beer from the best local breweries?
ULM's first HawktoberFest Beer Tasting did a great job at bringing alumni together.
"This is our inaugural HawktoberFest. Dr. Bruno had been wanting it for quite a while. He's a beer man," said Melissa Kiper, alumni director.
"We started contacting some of the local breweries and distributors and it just started rollin'," Kiper added.
With a name like HawktoberFest, it wasn't hard for the event to take off. Beer tasting was brought to the Grove by Marsala Beverage, Flying Tiger Brewery and Choice Brands. Along with The Cookout food truck, live music was played by local musician Joe Haydel. The event also provided root beer tasting for kids.
"We really wanted something for the alumni coming out of town to have a place to come and reconnect on Friday night before the game," said Kiper as she sipped on her favorite beer- the Flying Tiger's Blonde Warhawk.
Among the many alumni was former ULM football player Larry Davenport who now works with Marsala Beverage.
"I was setting up to tailgate for the game and I got a call to come out, help and showcase some of our beer," Davenport said.
As a former football player, he was eager to contribute his help to this event to show his support as an alumni.
While one alumnus was working the event, Roger Johnston, former ULM track runner was on the opposite end of the event.
Looking for a good time on Friday night Roger said, "On homecoming weekend, people's antenna goes up and so you're automatically looking for things to do. And an event with beer, it's hard to beat."
Although Roger said he's more of a "scotch guy", he enjoyed all the beer from each brewery and didn't have a favorite.
These breweries showcased their finest beers such as '318', 'Bayou Bengal', and 'Warhawk' in spirit of their pride for ULM. HawtoberFest Beer Tasting will now be an annual event to enjoy for years to come.