Activity Center set for extended hours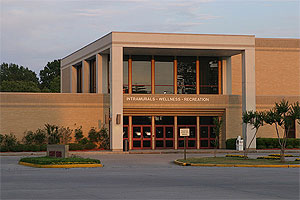 For until the Thursday of finals week of the fall 2018 semester, the Activities Center on campus will stay open from 6 a.m. to 11 p.m., Monday-Thursday.
This change to the hours is a major change for the activities center that previously was only open until nine o'clock Monday-Thursday.
The catalyst of this change started with the Student Government Association's "Let's Talk Warhawks" board outside of the campus cafeteria with a question that read, "Would you like to see the activities center have more flexible hours?"
The answer was a resounding yes, leading to SGA speaking about it in their meeting. This interest was all that was necessary for SGA senator, Gavin Williams to want to take charge on this campaign.
"We talked about it in meeting, and I realized it was a big concern. Then they announced if somebody wants to spearhead this, go ahead and this was something that I really wanted to see done, and students want it too," Williams said.
The process was simple from there for SGA and the Activity Center. Williams just needed to set up a meeting with the AC.
"I emailed Robert Reed and told him I'd like to see it open until 12 and then he told me that he had to report it to his immediate superior, Brandon Bruscato, who's over recreational services. He set up a meeting with me, Joey Walker, the SGA President, and Emily Essex over at the AC," Williams said.
Brandon Bruscato made the process easy for all parties only changing one decision by SGA, changing the hours from midnight to 11.
"We changed our hours to 11 p.m. They asked midnight but that gave us a little hesitancy just because you got to remember kids who work here have got to walk home. I know it's not a big difference between 11 and 12, but there is enough of a difference," Bruscato said.
The excitement for this was palpable from both Bruscato and Williams.
"We've been trying to reach out through social media, We've gotten tons of shares and likes and comments on this post. I'm really, really excited. We're going to try it for this one month trial period, then we'll look at our numbers," Bruscato said.
For Williams, the excitement comes from being able to go work out after late meetings that many students have.
"We want people to be able to leave their meetings and work out. A lot of students can study during the day and then go work out at night, kind of blow off some steam after studying all day," Williams said.
"We're going to make it work, no matter what," Bruscato said.
This one month test trial will be the test to see if it will stick on. For the AC though, there isn't a specific number that they're deeming as a success.
"We haven't set any benchmarks. I didn't want to set a number and then miss it by one. I just want to see something," Bruscato said.