Midterm election brings change to politics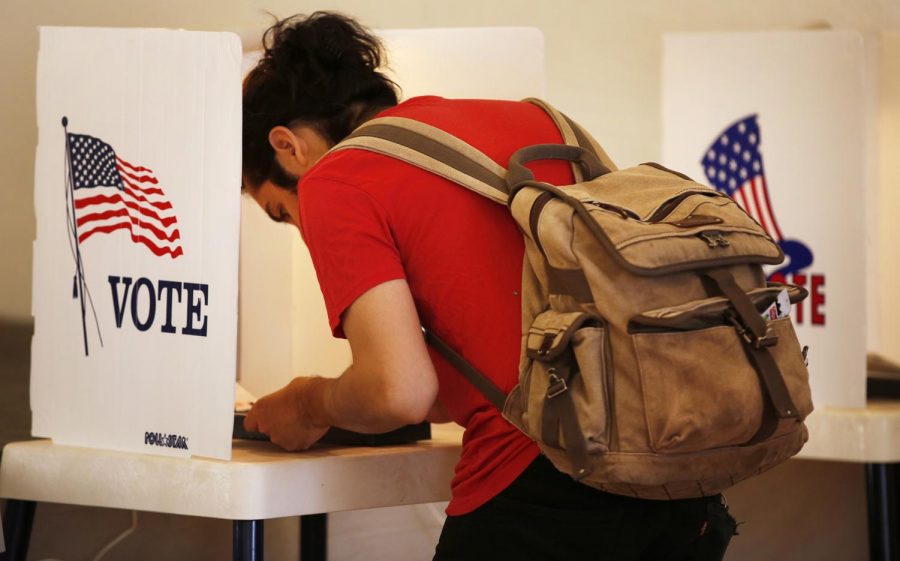 The midterm elections came and went last week with drama coming on all fronts, a record turnout and a swing in the direction of blue.
On a national level, all the House of Representative seats were up and 33 Senate seats were up for grabs.
The major results surrounded Texas as there was hope from Democrats that Beto O'Rourke could unseat incumbent Senator Ted Cruz. O'Rourke did not win the seat but showed a path for victory for Democrats in deeply red states.
Of similar importance was majority in the House, which swung back blue as the Democrats now hold a majority in the House of Representatives.
Much of this success was driven by women across the country as a record number of women won seats in Congress. More than 100 women were declared winners this past week, shining some light on an ever-changing American political landscape.
Joshua Stockley, a political science professor, sees this success.
"Democrats did, in fact, make significant gains. They had their largest gubernatorial increases since 1994 and their largest congressional gains since 1974. Democrats gained majorities in five state legislatures and broke three Republican legislative supermajorities. This will be critical for the next round of redistricting," Stockley said.
This shift comes from the voter turnout this midterm cycle as the U.S. set a 50 year high as 47 percent of eligible voters voted an upturn from 36.7 percent in 2014.
Many are calling this a blue wave countering the red wave from a few years prior.
Bria Winfree, a sophomore history major, is excited for the swing back blue but is disappointed still.
"Nancy Pelosi isn't the right pick for speaker of the House. She does not have interest from the youth and will struggle to keep this success going because of it," Winfree said.
Stockley, too, does not see all positives from the midterms, citing Florida as a major source of concern.
"Republicans are poised to win two critical races in Florida. That Democrats could not win either statewide race in Florida should be of concern for the part, because it will be very difficult for them to win the White House without Florida, and they simply cannot win Florida right now," Stockley said.
Louisiana, though, did not feel that blue wave as Republicans swept their elections. As only incumbent Cedric Richmond won in district two.
Winfree was particularly disappointed in the fifth district race as incumbent Ralph Abraham won against Democrat Jessee Carlton Fleenor.
"It's disappointing to see Fleenor lose. He put in so much work, so it's just sad seeing the result," Winfree said.
"I don't see any takeaways locally. Voters always approve constitutional amendments, because they tend to not know what they are voting for (or against)," Stockley said in reference to Louisiana voters voting approving every amendment.
The one positive from all the yes though comes in Louisiana ridding itself of non-unanimous jury verdicts.
"That being said, it's good to see us take a small step towards eliminating some of the vestiges of Jim Crow," Stockley said.