'Nobody's Fool:' Family, love meet comedy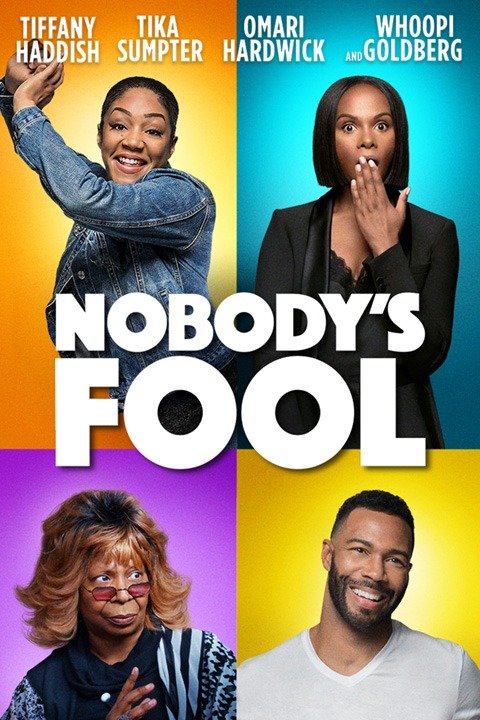 Tyler Perry's newest film, "Nobody's Fool," is a hilarious, yet heartfelt romantic comedy starring Tiffany Haddish and Tika Sumpter.
Haddish is best known for her comic role in the hit movie, "Girls Trip," however her comedy continues in her newest appearance.
Haddish plays Tanya, who was recently released from jail and now is in the care of her high-class sister, Danica, played by Sumpter. The two sisters are complete opposites and butt-heads continuously throughout the movie.
The sisters' weed loving mother, played by Whoopi Goldberg, refuses to take in Tanya because of her stealing to buy drugs in her past.
Luckily, Danica welcomes her sister into her home and assists Tanya in following her probation, by giving her sister a makeover to helping her find a job.
However, at the coffee house that Danica pops into every morning the owner, Frank, offers a job to her sister.
Tanya begins working everyday becoming very close friends with the owner Frank, who she soon realizes is in love with Danica.
The movie is centered around Danica's recent love triangle between her online boyfriend, Charlie, who Tanya thinks is catfishing her sister, and her coffee house friend, Frank.
Tanya worries about her sister's love life so much that she even resorts to contacting "Catfish: The TV Show" and even has the cast of the show, Nev Schulman and Max Joseph, involved in the search for Danica's catfish.
Haddish begins to fade away in the movie when the main focus begins to be on Danica's love life. Danica eventually finds out the true identity of her catfish but is confused with her feelings of Frank.
Things begin to spiral out of control for Danica and her career when her love life starts to be more confusing than ever.
The movie was very enjoyable and hilarious; however, it is not a movie for the whole family to watch.
The movie has crude humor, drug and alcohol references and sex scenes.
I would suggest this movie to anyone looking for a loving, but comedic movie.