Games to look forward to this holiday season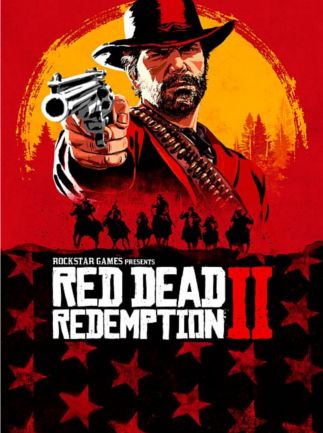 Hang on for a minute...we're trying to find some more stories you might like.
It's finally the holiday season. Along with the turkeys and the pretty lights, the season also brings with it a new lineup of video games.
This year's line-up has people excited with long awaited sequels and fresh new game plays. So which games are your family members going to ask for?
A recent poll hosted on the ULM Student to Student Facebook page asked students to vote on games they were excited about for the holidays.
"Super Smash Bros. Ultimate" had a significant lead with 37 votes. "Red Dead Redemption II" came in second with 12 votes.
"I'm going to be crucified for saying this: I never cared for the Smash series," said Elle Bell, a political science senior.
"I think it's really popular because it's the last of a dying breed," Bell added.
"Ultimate," the newest installment in Nintendo's "Super Smash Bros." franchise, is set to have a big release this year on the Nintendo Switch.
"It is aptly name "Ultimate," because it is the ultimate combination of every fighter and every stage in Smash Brothers history," said Greg Sova, an atmospheric science senior.
Although Sova has never owned a Smash title, he said he's going to pick up this game for the history it represents.
"Spyro Reignited Trilogy" came in third place with seven votes.
Michael Day has been playing "Spyro" since 2000. According to Day, "Spyro Reignited Trilogy" is far superior to the originals because of the added improvements.
"The only downside to the game is that only the first game is on the disc, while the other two games require a download," said Day, an atmospheric science senior.
Other games included on the poll were "Call of Duty: Black Ops 4," "Fallout 76" and "Battlefield V" in their respective ranking.
"Fallout" is one of the staple franchises of Bethesda Games and "Fallout 76" will be the first multiplayer version of the franchise.
Randall Jeansonne, a political science junior, said that he enjoys the Fallout world and the "mythos" of it. He also shared that even if he won't like the game, he would still want to try it out.
Rockstar released "RDR2" recently this month with much praise coming from reviewers.
"I loved the first one that came out a while back," said Greg White, a communication senior.
"I'm definitely looking forward to picking the story back up and seeing what happens to the main character in this one."
The games that have already been released this year are "Red Dead Redemption II," "Call of Duty: Black Ops 4," "Spyro Reignited Trilogy" and "Fallout 76."
"Battlefield V" will come out on Nov. 20th and "Super Smash Bros. Ultimate" on Dec. 7th.
Most games will release on PS4, Xbox One, and PC with the exception of RDR2 and Spyro. Smash Ultimate will only be released on the Nintendo Switch.