Activity Center plans to keep extended hours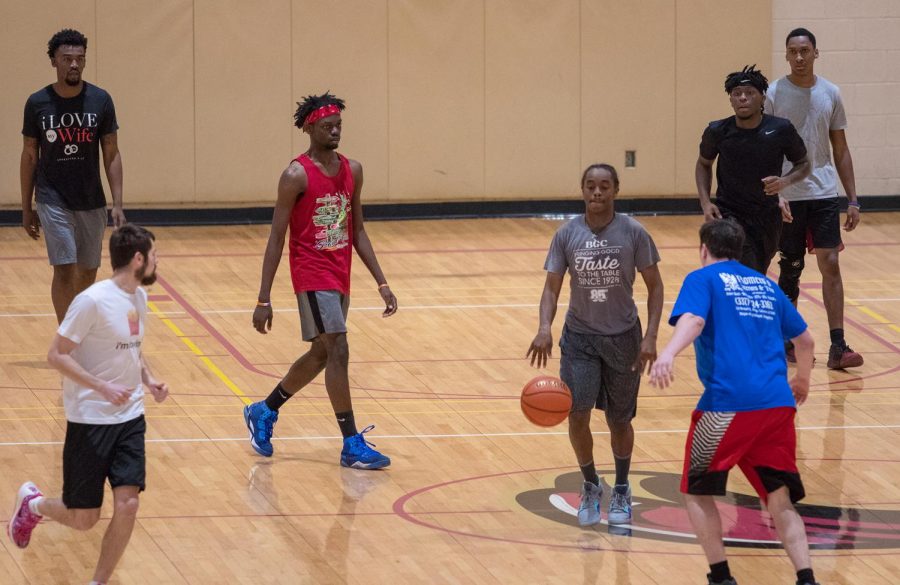 The Activity Center's hours are again extended as the completed trial run in fall 2018 was successful.
"I really truly believe this place is built by the students many moons ago, and I think we should do everything we can to capture as much student usage as we can," said Brandon Bruscato, the director of recreational services.
Bruscato was talking of the Activity Center's (AC) temporarily extended fall hours at the time.
The AC's extended hours are Monday through Thursday from 6 a.m. to 11 p.m.
The trial run that the AC held over the final weeks of the fall semester came from conversations with the Student Government Association.
The recreational center decided to continue with the extended hours because the number of people coming increased.
"It was pretty significant. The total headcount is a big number for us," Bruscato said.
The AC quantifies the number of people coming by graduate assistants going around physically counting the number of people in the AC every 15 minutes.
The extension will last indefinitely as long as the headcount remains.
The simplistic system is in place because of the difficulty in trying to count how many people come in from 9 p.m. to 11 p.m.
"The check-ins don't really do justice for our headcount, because it's that two hour period of when people check-in," saidColton Bernstein, the facility coordinator.
The check-ins also don't do justice, because people stay in the AC.
"We have those holdovers who have been on the court. Well now, they can come at 8 p.m. and stay here until 10 p.m. ," Bernstein said.
The extended hours are a blessing for students who go to the gym consistently.
This is a reality both students and the AC staff can see.
"Now, we may have 45, but it's spread out over two additional hours. We're not having any less people. We're having the same amount of people, but at different times. It's working," Bruscato said.
For senior finance major Matt Ingram, the extended hours have allowed him to relax and not stress about "intruding upon the people closing up."
For junior music major Nishant Shrestha, the hours have been a blessing.
"Sometimes, I have rehearsals or concerts I have to attend, and it's usually over around 9. Before, I couldn't go workout, since it would be closed, but now, I can go workout even after rehearsals and concerts," Shrestha said.
For people like Shrestha and others, the dream of larger student usage has been achieved due to the hour extension.