Counseling program ranks among top 20 in country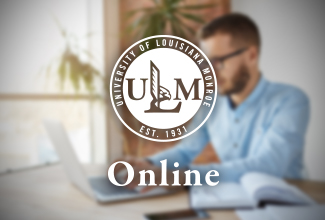 The string of awards for the University of Louisiana at Monroe's online program continued in late January.
The online counseling graduate program was named to be among the top 20 in the country by HumanServicesEdu.org. The ULM Online program is a Master of Science in Counseling with a concentration in Clinical Mental Health Counseling.
The recognition comes from research by HumanServicesEdu.org. They weigh schools by their intrinsic values, their specialty tracks, the number of courses and the overall accreditation of the program.
"Knowing that our academic online programs are being recognized as a great learning experience for students is exciting. We have many wonderful programs available online that serve students who cannot come to campus for their education. Recognition like this accolade shows that we are doing some things right," said Katie Dawson, interim director for online programs.
Part of the program's success is their Council for Accreditation of Counseling and Related Educational Programs. CACREP accreditation is important in recognizing the success and reputation of the program.
"This is a high distinction, because it shows that our program is recognized as a program that meets or exceeds national standards in counseling education," Dawson said.
For Thomas Foster, the new program director for the counseling program, the answer for the success is simple.
"We're the best-kept secret for online counseling programs," Foster said.
The other portion of success is the price.
"Most online programs are for for-profit universities like Phoenix and Kaplan. This is still a state school. We keep the prices down. We're not advertising like Phoenix or Kaplan," Foster said.
ULM online students pay $500 per course in the online program compared to University of Phoenix's $1194 and Kaplan's $1113.
"We're a very inexpensive master's degree. Now, it just so happens we have quality people, and I think that speaks for itself as well," said David Hale, former program director.
The other driving force of ULM's online success compared to Kaplan, Phoenix and other for-profit online programs are the weight of the degree.
ULM is a state school that has been around since 1931 compared to Kaplan's 1937 and Phoenix's 1976. The longevity of ULM and being a state school make it a powerful player for online program success.