Women's basketball snap seven game losing streak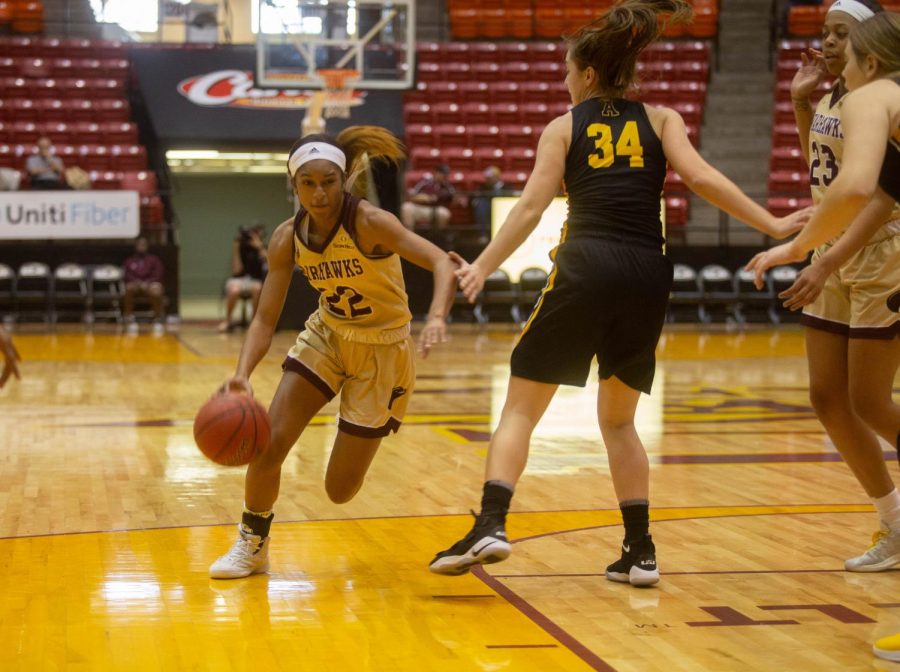 Warhawks defeat Georgia Southern 80-62
The ULM women's basketball team finally snapped their losing streak today with a win against Georgia Southern.
The win came after another crushing loss on Thursday as the Warhawks split their two games this week.
ULM started the week with a 68-46 loss to Georgia State. Georgia State shot an excellent percentage from the field topping 53 percent.
Turnovers are to blame for a poor performance by ULM. The team not only shot a low percentage (31 percent) but had 24 turnovers.
This did not allow the team to establish a rhythm offensively, which really hurt their chances.
Not too much from the game was positive. Arsula Clark shot a solid 7-10 form the field and scored 13 points while adding eight rebounds.
Amber Thompson, who had 11 points, was the only other Warhawk to score double digits.
Thankfully for ULM, they were able to turn it around in a great way Saturday afternoon. ULM defeated Georgia Southern 80-62.
Despite the lopsided score, ULM had to work hard for the win. The Warhawks were able to erase an eight-point deficit in the second half.
With six minutes left in the third quarter, head coach Jeff Dow called a great timeout.
Afterward, it was all Warhawks as they took flight to end the third quarter on a 19-5 scoring run. ULM then went on to dominate the fourth quarter in what might be the team's best win.
Diamond Brooks was a force in the post finishing with nine points and six rebounds. Four Warhawks finished with double digits in the game lead by Lauren Fitch with 15 points. Fitch added six rebounds and five assists as well.
Clark (ten points, four rebounds), Whitney Goins (14 points, four assists) and Thompson (12 points) all had impactful games as well.
This was a great win by the women that really highlighted how good they can be when playing with intensity and focus. This win was without a doubt important for ULM.
The win snapped a seven-game losing streak for the women. It was also the first road Sunbelt win for the Warhawks since February of 2016 and snapped a 24-game road losing streak.
ULM returns home for a 2 p.m. tip-off next Saturday to host the rival ULL Ragin' Cajuns.