Annual award honors local leaders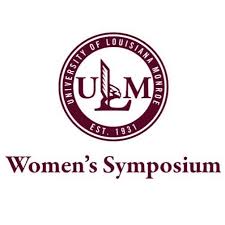 ULM Women's Symposium announced its list of annual award winners on Thursday. Betty Cummins won the Legacy award, the highest recognition from ULM Women's Symposium.
The award honors an individual of an exemplary character for her "inspiration, dedication and significant contribution to her community."
Cummins is the chairman of the Scott companies and the Scott Foundation.
ULM Women's Symposium is an organization that works towards empowering women from all different backgrounds. The committee also announced winners for four other categories: Emerging Student Leader, Vanguard, Distinguished Leader and Rising Professional.
According to Kelsey Bohl, this year's chair for Women's Symposium, the awards "recognize all the good work the recipients are doing in our community and in their professional careers."
"The awards allow us to show gratitude to these people and provide us an outlet tell the recipients' stories in hopes of inspiring others," Bohl said.
Cummins, during her time as the president of the ULM Foundation, led the charge to raise the private funding for the president's house on Bon Aire Drive.
"She along with both the Scott foundation and Scott companies' support for higher education, especially ULM, is unmatched,"Bohl said.
Sydney Canfield, a graduate student, won the Emerging Student Leader award. The award honors a ULM student who works towards the "empowerment, motivation, and encouragement of fellow peers and fosters positive change."
Canfield has been actively involved with the ULM Peer Leader program, 31 Ambassadors, AmeriCorps and other organizations, both on and off campus.
"One of my good friends, Nirali, was selected last year and I am very excited to be able to be selected after her. It really is such an honor to have been named the Emerging Student Leader, " Canfield said.
Dr. Eric Pani, former vice president of Academic Affairs, won the Vanguard award for his efforts in supporting gender equality in both in and out of workplace/organization.
Susan Hoffmann won the Distinguished Leader award, which recognizes a woman who has "demonstrated a continual level of notable, sustained, and outstanding contributions throughout her career."
ULM alumna Kandice Guice won the Rising Professional award, a recognition for a young professional making significant contributions in her work field and community.
Attorney Guice is the founder of #MoreThanPretty campaign that encourages women to "break down barriers by leading the way in areas of STEM, corporate leadership, government and community activism."
The awards will be presented at the Women's Symposium on March 27 at the Bayou Pointe Student Event Center.