Yankee's take on Southern classics
The one thing that no one can deny is that people from the South love their food. They are not worried about skimping on the calories. No, Southerners slather their food in butter and bacon grease to dish out a top-notch meal, which was a pleasant surprise to my Northern soul.
If one brave soul dares to come to the South, they better expect the whole town to be lining up on their front door with Southern dishes.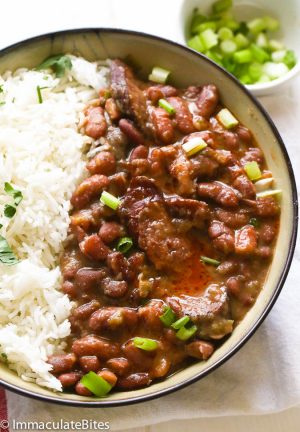 Red beans and rice:
Red beans and rice hooked me on the southern way of living. Maybe it can also do the trick for you.
According to npr.org, red beans and rice is so good that musician Louis Armstrong would sign letters, "Am Red Beans and Ricely Yours, Louis Armstrong."
To make a delicious bowl of red beans and rice, first, you boil a pot of water and add in some rice and stir. Then, reduce the heat to a simmer under a closed lid and allow the rice to cook for 20 minutes.
In a separate skillet, cook some sausage for five minutes, stir in some peppers, onions and garlic. Then, pour in kidney beans with some tomatoes. Let that simmer uncovered for 20 minutes.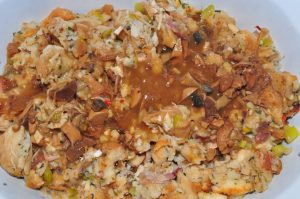 Dressing:
Being from the North, I thought people meant people salad dressing or gravy when they mentioned dressing. Little did I know that Northern stuffing goes by the same name as Southern dressing.
I gave it a shot last Thanksgiving as I made my own batch for me and my family. This recipe calls for one pound of ground sausage, two cups chopped celery, two chopped large onions, five cups of crumbled cornbread, five cups of seasoned bread crumbs, 2 3/4 cups chicken broth, 1 1/2 teaspoons poultry seasoning and one teaspoon of sage.
One thing I will give the South credit for is that their food deserves the title of "soul food."