Yapalooza gives students platform for performance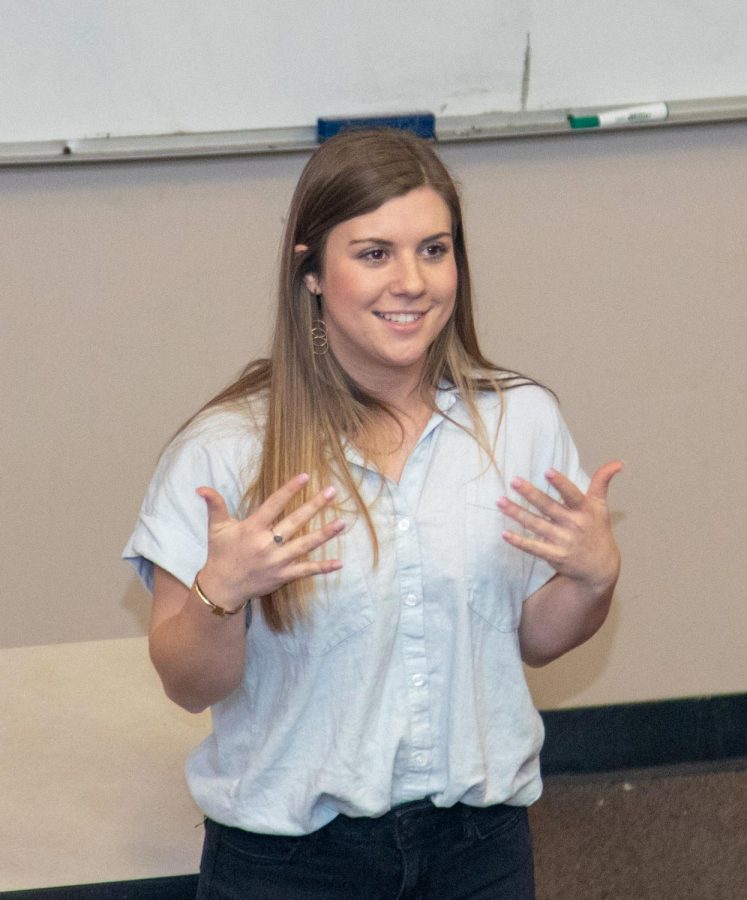 From rape culture to life lessons, this semester's Yapalooza swayed its audience with tears and joys while also giving them something to think about.
The biannual event was hosted by the ULM communications program and accepted applications from all walks of life. Speakers could voice their opinions through talks, persuasive speech and even songs.
Destenae Mosby, one of the five performers, took the stage to perform her piece on rape culture. Mosby's performance was a collection of pieces from poetry to online articles.
She touched on topics such as the friendzone, specific songs that encourage rape culture and the stigma that the way one dresses can have an effect on their chances of being raped.
According to Mosby, she wanted to bring awareness on the growing prevalence of rape culture in mass media through her Yapalooza performance.
According to Chuck Riddick, a junior communications major, the communications program teaches people to how to use their voice, regardless of the circumstance.
"By holding events like Yapalooza, it gives students the platform and the help they need when telling their stories to the world. It allows people, no matter the major or their story's subject matter, to come and just share in the experience," said Riddick, who helps run the communications program's social media.
The event surely did help Morgan Ponder who had never spoken about or shown her writings to anyone.
Ponder, a senior communications major, encouraged to present at the event by Dr. Catherine Wilson who runs the event.
"It was awesome to let people hear my writing and to have such an encouraging teacher to give me the confidence to speak them out loud. I never thought I would have seen the day that I opened up about my writing," Ponder said.