Warhawks break 10-game losing streak against Coastal Carolina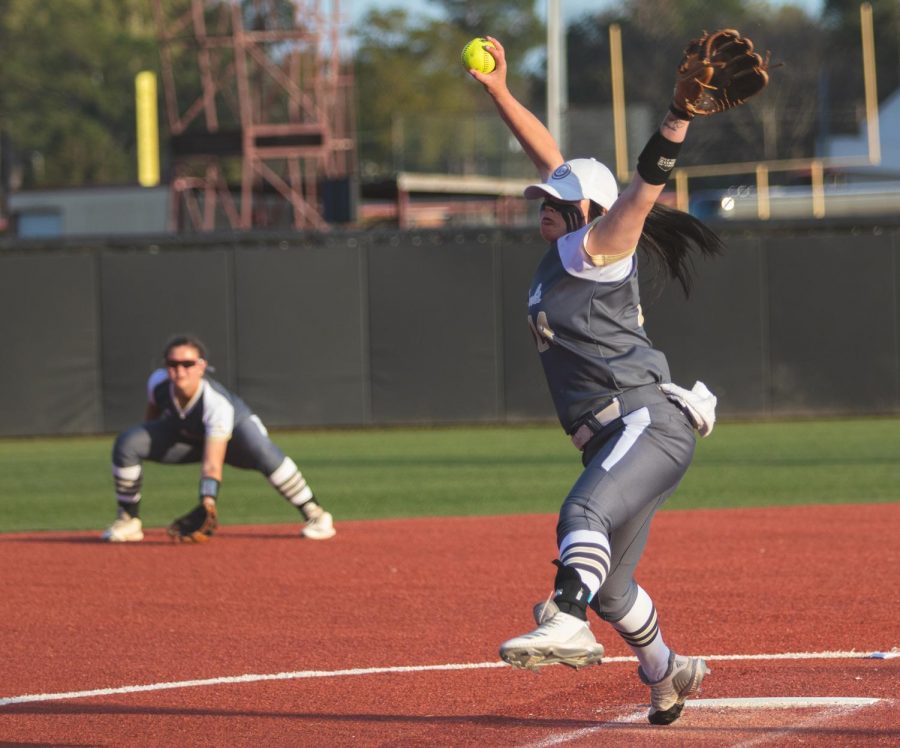 After 20 days and 10 games, the ULM softball team (5-29, 2-10 Sun Belt) has won once again, defeating conference foe Coastal Carolina (26-10, 6-6 SBC), 10-2, in the second of three games against the Chanticleers.
Early starts were the story for the Warhawks as the win began with one run in the top of the first.
What differentiated this game from the others was the pitching. After the Chanticleers scored twice in the bottom of the second, they never scored again as freshman pitcher Adrianna Chavarria shutdown Coastal and did not allow another run.
The Chanticleers may not have scored but the Warhawks did and scored nine more runs with senior infielder Megan Shaw and freshman outfielder Korie Kreps contributing five of those RBIs.
Offense was on display the whole weekend and scored 20 runs over their four games after totaling just 13 during the 10-game losing streak prior.
The Warhawks opened up the scoring barrage against down-the-road rival, Louisiana Tech. ULM came out fast and scored three runs in the bottom of the first inning off of senior infielder Bailey Thibodeaux's three-run home run.
The lead would not last as the Techsters answered with their own three-run shot. Neither team would score again until the fifth inning as Louisiana Tech would score three more runs, creating a lead that they would not lose. Tech won 10-5.
After the loss at home, the Warhawks would travel to South Carolina to take on Coastal Carolina in a three-game series.
The first game of the series was a back-and-forth affair. ULM continued to swing a hot bat early and scored two runs in the first inning. The Chanticleers, though, responded scoring three of their own before Kreps tied the game with her first collegiate home run in the fourth.
The tie would not last for long as Coastal responded with a homer of their own in the fourth from sophomore Stavi Augur. The Warhawks would not go away so easily with doubles from junior infielder Jayden Mount and Thibodeaux giving the Warhawks another lead.
The game though would not end there as a three-run home run from sophomore outfielder Courtney Dean would put Coastal Carolina up for good and win 7-5.
The hot bats would cool off in the final game of the series and the second of Saturday as the Warhawks could only muster up two hits and zero runs and lose 8-0 in a game that featured four home runs from the Chanticleers.
The Warhawks return to Monroe next weekend for a three-game series versus Georgia Southern after a one-game stop against Southeastern in Hammond.