Spring Fever week meets muddy end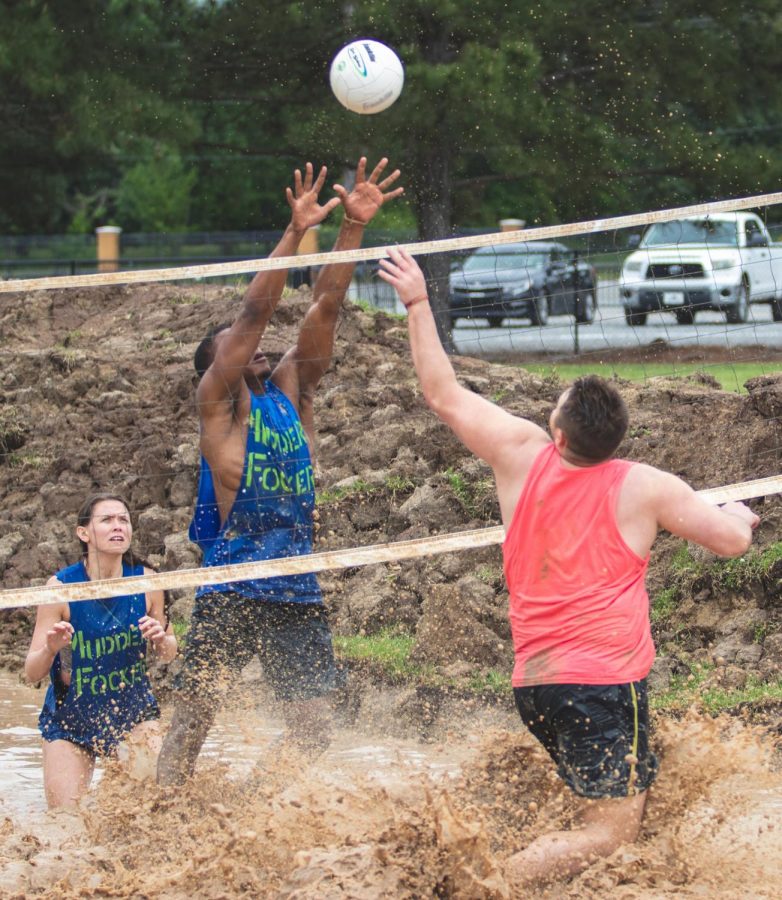 Spring Fever opens with events on campus like a deluxe swing ride, but the closer to the end of every Spring Fever is Oozeball.
Oozeball is an annual tradition put on by 31 Ambassadors that has been around for decades. It is simply a tournament of volleyball games played deep in mud. It's a workout, it's disgusting, but it's an absolute blast.
Junior political science major, Toni Corso, spent the first year of her college experience unable to participate, so Oozeball became a major bucket list item.
"As a former student athlete, I never had the opportunity to participate, which sucked since I knew it was a huge tradition coming in," Corso said.
Corso joined a group of both former and current PREP staffers to participate in the event. The team named OIPS, standing for old, irrelevant PREP staffers, consisted of two current staffers, Corso and Danny Jones, as well as former staffers, Taylor Fadler, Cara Kuplesky, Joseph Walker and John Rankin.
Like Corso, junior risk management and insurance major, Danny Jones, always wanted to play Oozeball.
"The atmosphere, the students and the overall college experience are why I decided to participate this year," Jones said.
31 Ambassadors president Maurie Weldon credits the success of Oozeball to the university's support.
"The students and faculty have always helped us make this event a great success," Weldon said.
The support does not just come from the tradition itself, but also from students due to the fun and humor of it.
"Everyone is diving out in the mud like crazy people and you can't help but laugh and have a good time," Corso said.
For Jones, the mud and just the sheer nastiness of the whole experience makes him want to play again next year.
"Everyone should experience the fun of getting down and dirty in those mud pits," Jones said.
The experience, however, did not end how OIPS would have wanted with a loss in the semi-finals to fellow co-rec team, sPIKEd drinks.
"I definitely want to go out with a bang my senior year, who knows, maybe PREP will even win it all," Corso said.