ULM falls to UTA in extra innings, 8-7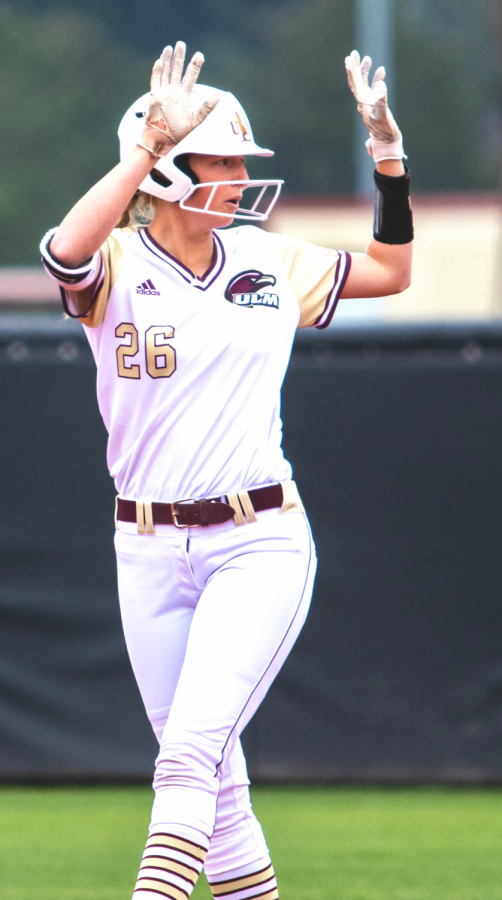 ULM (7-32, 3-12 SBC) softball traveled across state lines into enemy territory this past weekend to take on UT-Arlington. However, the Mavericks weren't the only enemy the Warhawks would face.
The rain postponed the game on Saturday, but the two teams were able to battle it out on Friday.
The Warhawks started the game off strong, but UTA swept in during extra innings to defeat ULM, 8-7.
ULM started the game out strong with Jayden Mount as she slammed a home run over the left field fence with just one out remaining in the first inning.
At the top of the third inning, Sydney McKay and Korie Kreps hit back-to-back singles with only one out in the inning. Mount then delivered a single and pushed McKay in from second to home. Kreps and Mount were then both able to score due to a throwing error by the Mavericks catcher. The error led to the Warhawks snagging a 4-0 lead over the Mavericks in the top of the third inning.
The Warhawks continued to show out in the top of the fifth when the Mavericks' error allowed McKay to reach base. Ana Hogan then hit a two-run single to right-center field and pushed McKay and Kreps in and raised the score to 6-1.
The Warhawks remained in the lead until the bottom of the seventh. The Mavericks powered through by scoring six runs on four hits which evened the score at seven and caused the two teams to go into extra innings.
The Warhawks fought hard at the top of the ninth as McKay began the inning with a line drive single up the middle.
In the bottom of the ninth, the Mavericks pulled the winning run with a hit down the right-field line.