Excitement builds for new season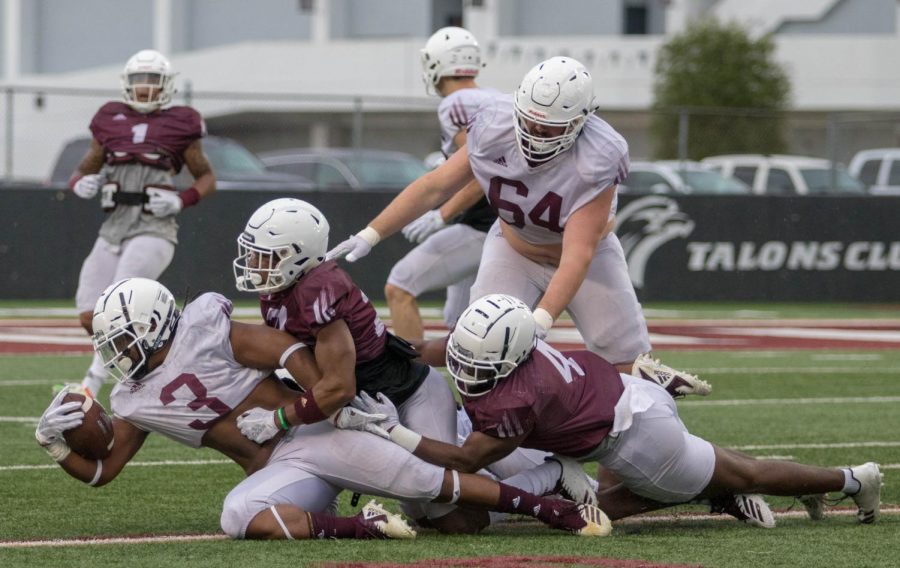 As we start to wind down on the spring semester, football is just now starting to gear up. The ULM spring game is a fitting way to end Spring Fever week.
The game marks an end to the 15-day training camp that the team uses to get better for fall camp.
The game saw back-and-forth action from both sides that showed the versatility of the offense and the defense.
"That's what you want to see. You want to take your chances that you're pretty good on both sides. I'd rather have it that way," said Matt Viator, ULM head coach.
Senior Caleb Evans returned at quarterback for the offense and went 14-of-19 on passes for 154 yards.
The pressure was taken off of Evans by the emergence of junior running back Josh Johnson who zoomed off with a 19-yard run during the first drive and capped it off with a touchdown.
"Josh made a good run today. I don't know how he did it. He met two guys in the hole and made them both miss," Evans said.
Junior safety Austin Hawley set the tone for the defense with a big hit on Kayin White that forced a fumble that was recovered by Jabari Johnson.
"Coach emphasized all spring about how we didn't get as many turnovers. We felt like that would have affected a lot of games, the ones that were close at least," Hawley said.
Sophomore kicker Jacob Meeks capped off the night with a 43-yard field goal as the game ended.
The coaches will take the film and use it to develop a game plan for the upcoming season. With young receivers, a physical defensive line and an experienced quarterback, Viator will look to take the Sun Belt by storm.