'Avengers: Endgame,' perfect conclusion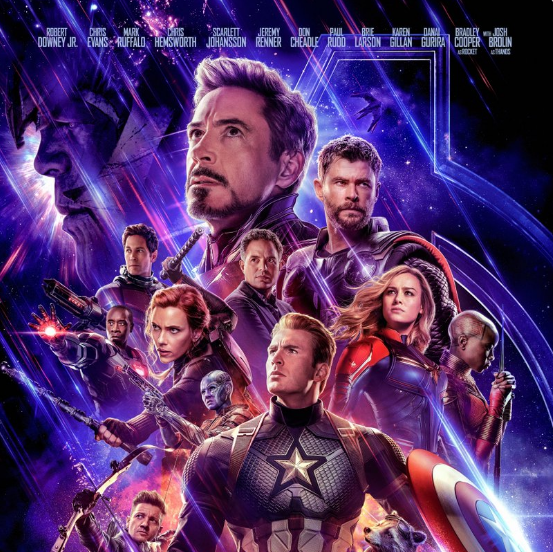 On April 26, Marvel fans lined up at theaters across the world to see one of the most anticipated movies of 2019, "Avengers: Endgame."
At Cinemark in West Monroe, the line began inside but continued to grow until it was outside as well. Nearly every person waiting in line was wearing Marvel merchandise and discussing their personal theories for the plot of "Endgame" with other fanatics. The theater's atmosphere was filled with excitement but also a little bit of sadness.
Like its title suggests, "Endgame" was the end of the beloved Avengers series. This was the last time Marvel fans would ever get to see the Avengers together on the big screen. For some fans, seeing "Endgame" was like saying goodbye to your high school best friends before leaving for college.
Before you stop reading, know I won't dare spoil the movie for those of you who haven't yet been brave enough to enter the crowds of fans and watch "Endgame" for yourself. However, I might spoil "Avengers: Infinity War" so read at your own risk.
"Avengers: Endgame" follows Thor, Black Widow, Captain America and Bruce Banner who survived Thanos' snap in "Infinity War." The movie shows how the remaining Avengers deal with the loss of their loved ones and 50 percent of the universe's population.
"Endgame" was the perfect conclusion to such a popular series. The Avengers managed to captivate the minds of millions of people for seven years.
Much like the original "Star Wars" trilogy was for our parents, the Avengers series defines our generation.
Many of us will always remember the first time we saw the Avengers and the last time we saw it.
We will tell our children about the line we waited in just to see "Endgame." We will tell them of the tears we cried and they will look at us as if we are ridiculous until they experience their own version of "Star Wars "or the Avengers.
When the lights came on at the end of the movie, everyone got out of their seats and clapped. Some people even had tears rolling down their cheeks. "Avengers: Endgame" will leave Marvel fans yearning for something that couldn't even compare to the past seven years of content.