Warhawks' flight dropped at Grambling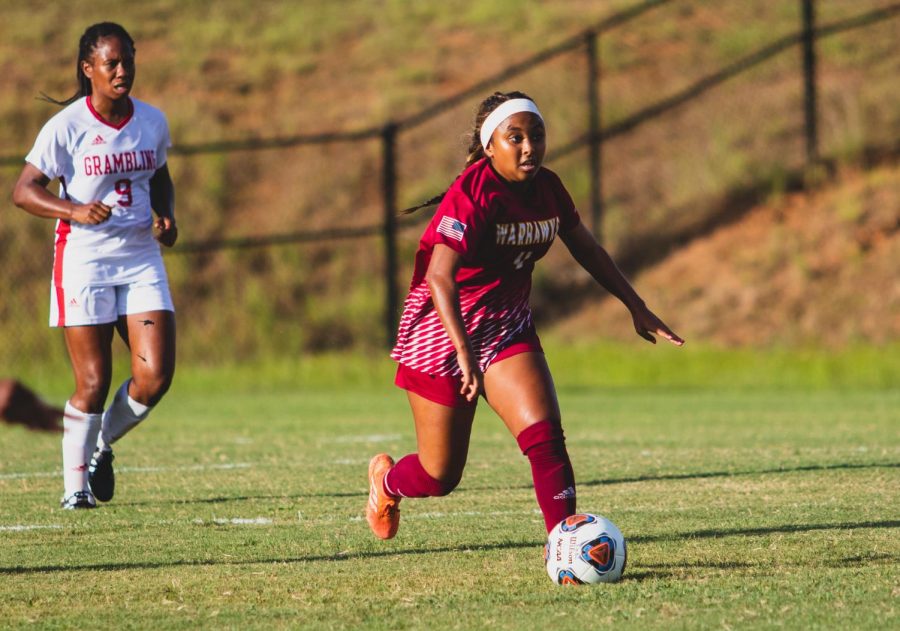 The ULM soccer team opened their season on Friday traveling to I-20 rival, Grambling State to take on the reigning regular-season Southwestern Atlantic Conference champions.
The Lady Tigers got on the board first in the 12th minute as sophomore midfielder Kailey Pena netted a goal to put the Lady Tigers ahead of the Warhawks.
Pena's goal would be the only score of the first half.
The second half would be a slugfest with high paced offense including four combined goals for the two teams.
The Warhawks would open their season scoring and the second half's scoring off a goal from sophomore forward Carmyn Ciaramella coming off an assist by freshman defender, Victoria Altieri.
ULM's high paced attack would prove to be too much for Grambling a second time two minutes later as freshman midfielder Melissa Taft netted the first goal of her Warhawk career to give the Warhawks the lead.
The Warhawks would hold onto the lead for 15 minutes before the Lady Tigers would equalize in the 66th minute after three ULM fouls gave Laila Loring a great opportunity to score.
"We, as a team, saw moments, but need to do a better job not taking our foot off the gas when we have momentum," Wheelock said.
The momentum started to slow as the sun went down and no lights came on, as Grambling used its home field advantage and a rowdy crowd to lead them to a late 88th-minute goal from Pena. This would ultimately decide the game, 3-2 and give Grambling their second win of the early season.