Game preview: Football travels to Florida State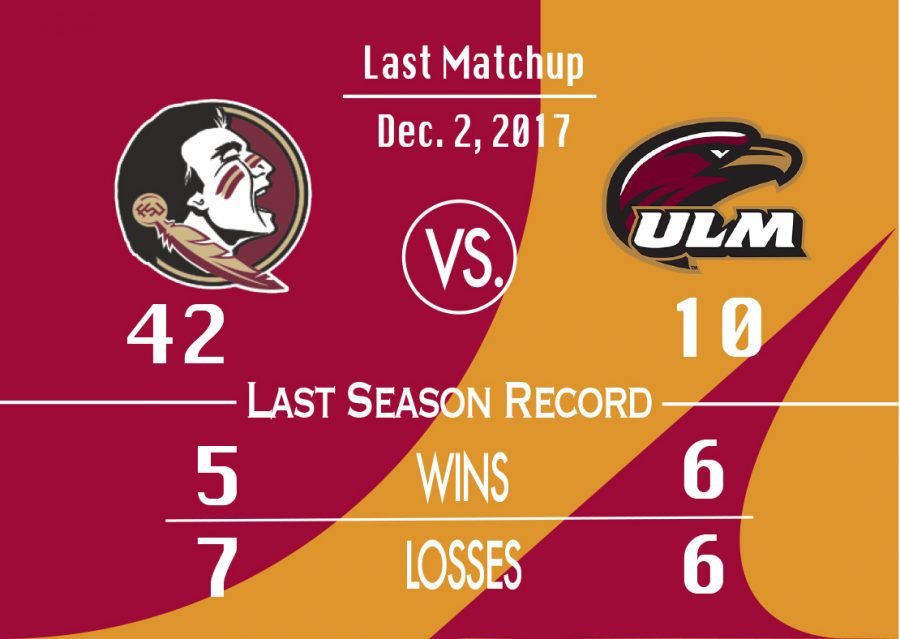 The Warhawks will be taking on the Florida State University Seminoles in Tallahassee on Sept. 7.
As of late, FSU has not been up to par with their rich history. This year they are not in the top 25 but could sneak into the rankings at some point.
The Warhawks played the Seminoles in 2011 and FSU won 35-0. Again, the Warhawks were blown out by FSU, 45-10, in 2017.
There are certain players the Warhawks need to look out for.
On the offensive side of the ball, FSU is led by newly appointed starting quarterback, James Blackman, a redshirt sophomore.
During his true freshman year he threw over 2200 yards and 19 touchdowns. Blackman took advantage of the new redshirt rule, last season, by playing in four games before shutting it down and redshirting.
The Warhawks priority will be slowing him down. To have a chance, the defensive line needs to pressure Blackman and show his inexperience.
Slowing Blackman down will be done best by slowing down his number one receiver, redshirt sophomore Tamorrion Terry. Terry led the Seminoles in receiving TDs and tied for yards last season.
ULM's junior cornerback, Corey Straughter will have his work cut out for him as Terry has six inches and almost 25 pounds on him. Straughter having a good day will go a long way if the Warhawks are to win.
Defensively, the Seminoles are led by junior, defensive tackle Marvin Williams and senior linebacker Dontavious Jackson.
Both will be a threat to get into ULM's backfield as Wilson was second on the team last year in sacks with 3.5.
While Jackson was second on the team in total tackles with 75, he also had seven tackles for loss.
Offensively, possessing the ball will be the name of the game for ULM. That starts with the offensive line led by preseason All-Sun Belt Second team member, junior T.J. Fiailoa.
Talent only goes so far and if the Warhawks can out execute and keep the right mindset in Tallahassee then it will not just be the Seminole's mascot planting a flag in the middle of the field. Ace and the team as a whole will be able to celebrate a victory.