Team plays in Katrinka Crawford Invitational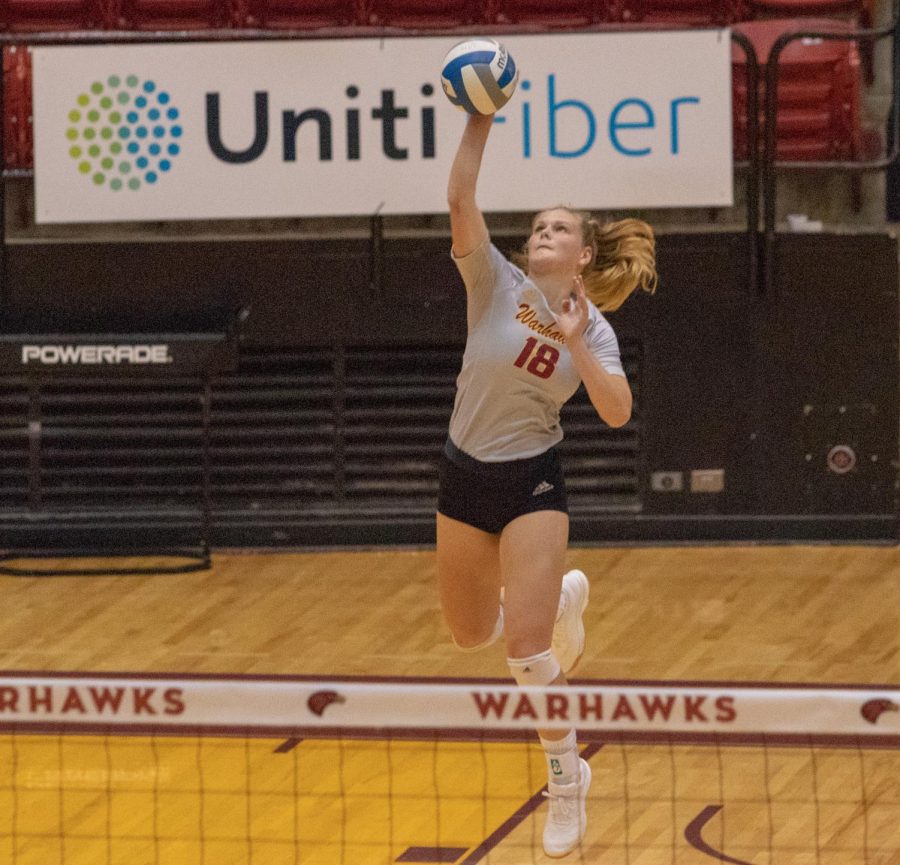 The ULM volleyball team returned to action this week and played four games on the road.
The Warhawks opened the week at I-20 rival Grambling State and beat the Lady Tigers in straight sets, with ULM never trailing.
"We were one of four D1 matches playing on Labor Day," head coach Charlie Olson said. "It was imperative that we were one of the teams that walked away 1-0."
ULM would then travel to Lamar University to take part in the Katrinka Crawford Invitational. The Warhawks would not be as successful and won just one of the three matches.
The tournament would open with a loss for the Warhawks against South Dakota State in five sets.
The Warhawks and Jackrabbits would split the first four sets 2-2 before South Dakota State won 16-14 in the fifth set.
"Anytime you can go five sets with a team, it can be anyone's ballgame," Olson said. "Today, we did that twice in the same day."
The second match of the day for ULM would go the opposite way. In five sets, the Warhawks would prevail against Prairie View A&M.
Just like against the Jackrabbits, ULM would split the first four sets with the Lady Panthers, this time the Warhawks would win, 15-13 in the decisive set.
"Today felt like a roller coaster ride for us," Olson said. "We had our ups and downs, but ended on a very high note."
The final match of the tournament for the Warhawks would be against the host, Lamar.
ULM's success would run out though as the Cardinals would sweep the Warhawks, 3-0.
The Warhawks will look to get back on track next week during their three-game tournament at Louisiana Tech in Ruston.