Kerry Starks should not be cut from team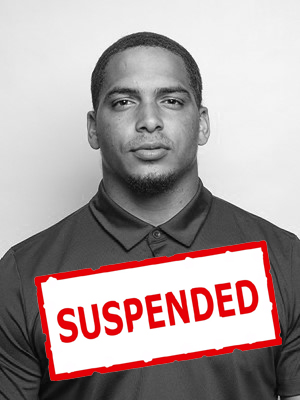 On Tuesday Sept. 3, head football coach, Matt Viator, announced at his weekly press conference that defensive end Kerry Starks would be suspended against Florida State.
Starks' suspension was a result of him allegedly spitting on Grambling State tight end Kalif Jackson. The incident was found out due to Jackson tweeting about it.
Similarly, there was a video of Starks allegedly punching a player at the bottom of the pile during the same game.
This was not Starks' first incident as he was suspended in the spring for charges of domestic abuse battery and simple criminal damage to property.
What Starks did to Jackson is wrong. What happened in the spring is also wrong. Similarly, the idea that Starks should be cut is wrong.
Starks must get his emotions under control; that part is clear.
What is not clear is what led up to the incident against Grambling State.
Jackson did a phenomenal job of getting in front of it and presenting it to the media on Monday. The move was media savvy.
It does not paint the whole picture though. Jackson may be completely without fault in this situation and Starks may be a hothead who decided to spit on someone in the middle of a football game.
But unless there can be a definitive answer on which way it played out, Starks should not be cut.
Football is a physical sport and people show the worst of themselves a lot of the time but it's inappropriate to job someone at their worst.
The other argument on why to cut Starks is that he's a repeat offender. While true, ULM fans must understand that his actions have been looked at for months by the university, the football team and the Monroe Police Department.
Being put on an indefinite suspension is a serious deal and if the team and university have decided that Starks should be on the team then fans should support that decision.
Starks needs to be more accountable for his behavior and how he responds to situations but that can be learned.
Changing his life by cutting him for this incident is an overreaction to this situation.