ICE detention centers overflow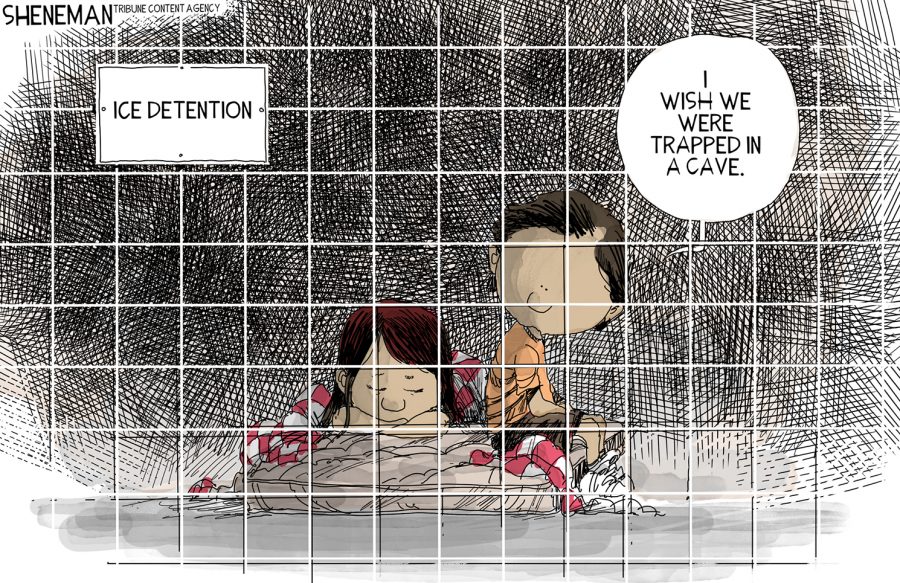 For the past few months the news has been bombarded by headlines about undocumented immigrants coming across our southern border and the mistreatment they experience in ICE facilities. Few people know that these detainment centers and camps are not just along the border, but across the country. There are many across the state of Louisiana, and they are at a breaking point.
Existence is not illegal so I will not use that term to describe any human beings.
Immigration and Customs Enforcement, more commonly known as ICE, has used Louisiana's vast private prisons and sheriff's departments to open 11 facilities in the state. The ICE field office in New Orleans has been accused of a blanket policy of denying all parole for any asylum seekers coming across the border.
When sued by the ACLU, it was found that the parole rate dropped from 76 percent to 1.5 percent from 2016 to 2018. Since there has been an increase of detainees across the state, and in mostly rural locations, it is difficult for these people to acquire pro-bono attorneys to represent them in different court proceedings that are necessary to get them out of these facilities.
What is the solution to this problem though? The answer is neither simple nor straightforward. The first thing we can do is apply political pressure to our elected officials. It is most effective to send emails, calls and letters to your congressional representative. Put them in the spotlight for allowing these things to happen, hold them responsible.
There are multiple online resources for finding out who this is for you. One of the best resources is www.house.gov where you can enter your ZIP code to find out who you need to contact. There are also multiple websites where you can find pre-written letters if you don't want to type up your own.
The second way we can help out with the overcrowding of detention centers is to donate to organizations that provide free legal services to help people get out of these centers and reunite families.
There are many different organizations such as The Refugee and Immigrant Center for Education and Legal Services, The American Civil Liberties Union and Kids In Need Of Defense which is an organization that specifically provides legal services to children who are in need of legal help. All of these organizations are working to improve the lives of detained migrants.
There are many things that Americans disagree on politically in 2019. With the election season coming up, the issues plaguing our country are only going to be amplified. Regardless of party affiliation, we need to work together to end the issue of overcrowding in these detention centers.
From the separation of families to the issues with health and sanitation that have come out of the camps, if you have any sort of empathy there is no way that you can approve of what is happening at the border or in our own state.