Warhawks perform at Louisiana Tech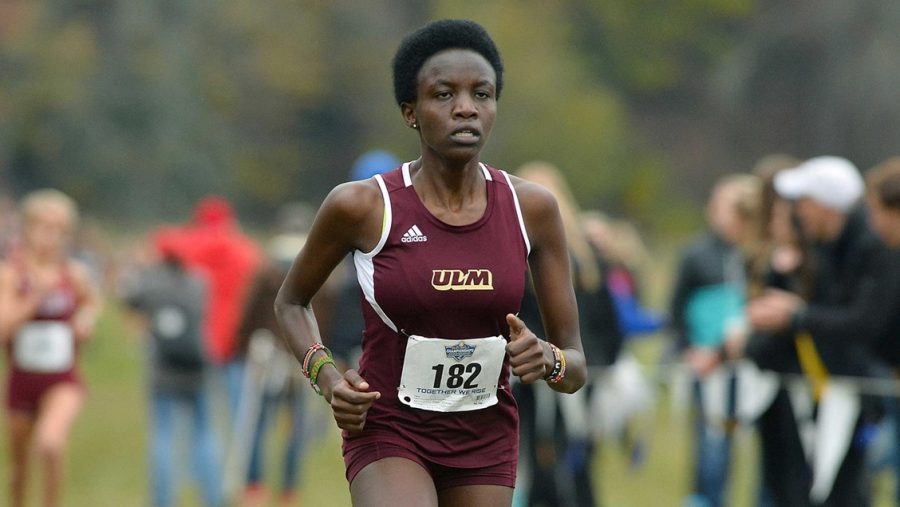 The Warhawk Cross Country Squad had a strong showing at Louisiana Tech's Mook 4 Invitational Meet. The muggy weather in Ruston didn't hold the runners back, with the men's team finishing second place overall and the women's team finishing fourth.
The meet was held at the Louisiana Tech Farm, a grass course that has two half-mile loops and a pair of one and a half mile loops.
The biggest performances of the day were from freshman Benadine Chelimo who ran unattached finishing first overall in the 4K with a time of 14:18 and senior Edith Jebet finishing second overall with a time of 15:25. Freshman Kaye-Loni Bowden also had a strong showing.
"They ran really well. We had some personal bests set today, and even just overall performance was improved from the first meet. I was happy with it," said coach Gabriella Gaudreault.
The men's team had a great day on the course as well. Freshman Vincent Mitei finished fourth and freshman Gregor Findlay finished seventh. There was a major personal record from junior runner Eric Hawkins who ran a minute and thirty seconds faster than his previous best time.
"I thought it was a great improvement from our first meet, the season opener, and I was really proud of them. Conditions aren't obviously the best thing this early in Sept. with the weather but they're all troopers," said Gaudreault.
After two strong meets, the Warhawk Cross Country teams have started out strong. Both the men and women's teams are on the younger side but Gaudreault says that they are all working very hard to fill the top spots on the team and in every race.
The Warhawk's next meet will be Oct. 5 at the University of Arkansas' Chile Pepper Festival.