Soccer falls on the road to S. Ala, 3-0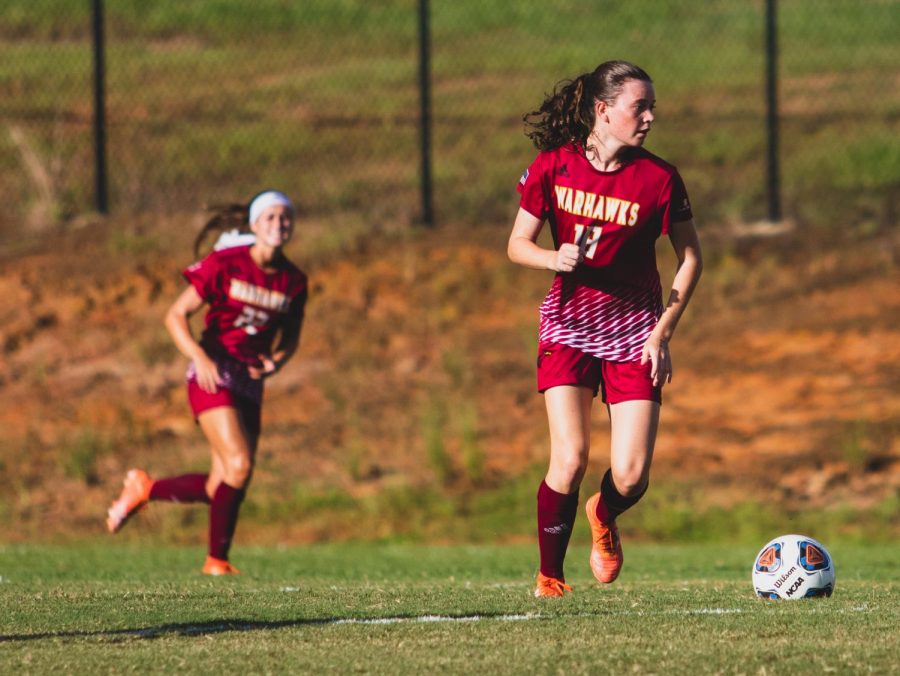 Soccer continued its set of conference games against South Alabama in Mobile.
For the third time and for the second game in a row, the Warhawks were shut out losing 3-0 to the Jaguars.
The Warhawks have not beaten the Jaguars in their last 13 matches with the last win coming in 2006, with the Warhawks winning 1-0.
In recent games ULM has struggled to both get shots and stop the opposing team from shooting and the match versus South Alabama was no different, as the Jaguars had 37 shots to the Warhawks' five.
"We had some players come in and play very well, but we can't afford to take mental breaks," head coach Keyton Wheelock said.
The Warhawks started the game successfully, keeping the Jaguars off the board due to goalkeeper Rian Kasner had three saves early in the contest.
"Defensively, we stayed disciplined for 38 minutes," Wheelock said. "We had a two-minute break where we lost focus and South capitalized on it."
The Jaguar attack though would come through in the 38th minute as freshman Gracie Wilson scored on a header to put South Alabama up.
Only two minutes would go by before the Jaguars doubled their lead as sophomore Tilly Wilkes used her head to put another goal passed the Warhawk defense.
Within the first 10 minutes of the second half, the Jaguars had four more shot attempts before Wilson scored again, putting South Alabama up 3-0.
The Warhawks nearly got on the board late.
Junior Rahel Zerazion hit two consecutive strikes that were saved by the Jaguars' goalkeeper, Justice Stanford.
Sophomore Valerie Flejisman also made an attempt to end the clean sheet for the Jaguars, but missed wide right ending any further attack from the Warhawks.
ULM will return home to play Texas State on Friday, October 5th.