Warhawks lose Conference opener to UT-Arlington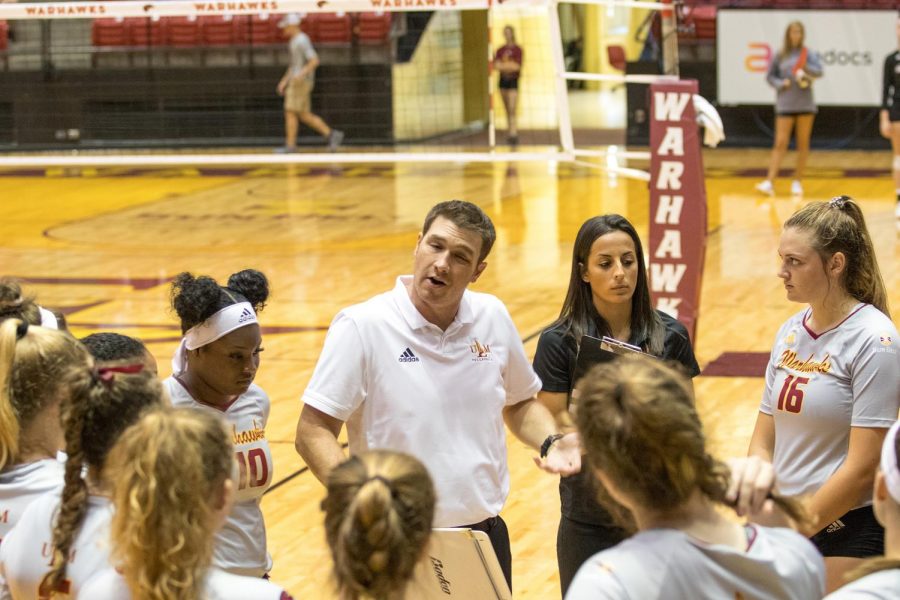 A three game slate for ULM volleyball came and ended over the week.
For the first time all season, the Warhawks got to return home facing off against both McNeese State and Alcorn State and won both matches, 3-1 and 3-0 respectively.
"It felt great to be back home," head coach Charlie Olson said. "If you can get away from traveling, even for a day or two, it's a relief."
The only sour mark over the week came during the first conference game versus UT-Arlington, as the Warhawks dropped the game three matches to one.
ULM opened up the home day and beat McNeese State, 3-1.
The two teams battled to begin the contest but strong efforts from both Mikaela Worley and Kate Blasingame helped push the Warhawks forward.
"We executed the game plan perfectly," Olson said. "We came in and served tough and handed them their first reception errors. We used playing in a larger facility to our advantage."
The Warhawks handled won the first two sets, 25-9 and 25-12.
The Lady Braves would not roll over as they saved their best performance for last, narrowly falling to the Warhawks, 29-27.
The Warhawks then traveled to Texas to play UT-Arlington
The Warhawks would start fast and win the first set, 29-27. The Mavericks would not let the Warhawks win even the first set easily as multiple comebacks brought them back before back-to-back kills from Cali Assaley and Blasingame won the match.
"After the first set, we felt as if things were going in our favor," Olson said. "We were excellent in serve receive, so kudos to our passers for giving our setters balls in system."
The next three sets would be different though. The Warhawks took an early lead like in set one but the Mavericks came back again. This time the comeback became too much as the Mavericks went on a run giving them a six point led, before a ULM timeout. The timeout stopped little as UT-Arlington cruised to a 25-20 win.
The third and fourth sets would not go ULM's way, the Mavericks rushed out to 3-0 leads in both sets and won, 25-15 and 25-14, respectively.
The Warhawks next return home to play I-20 rival, Louisiana Tech on Tuesday as well as conference foes Coastal Carolina and Appalachian State on Friday and Sunday.