Pumpkins promote breast cancer cure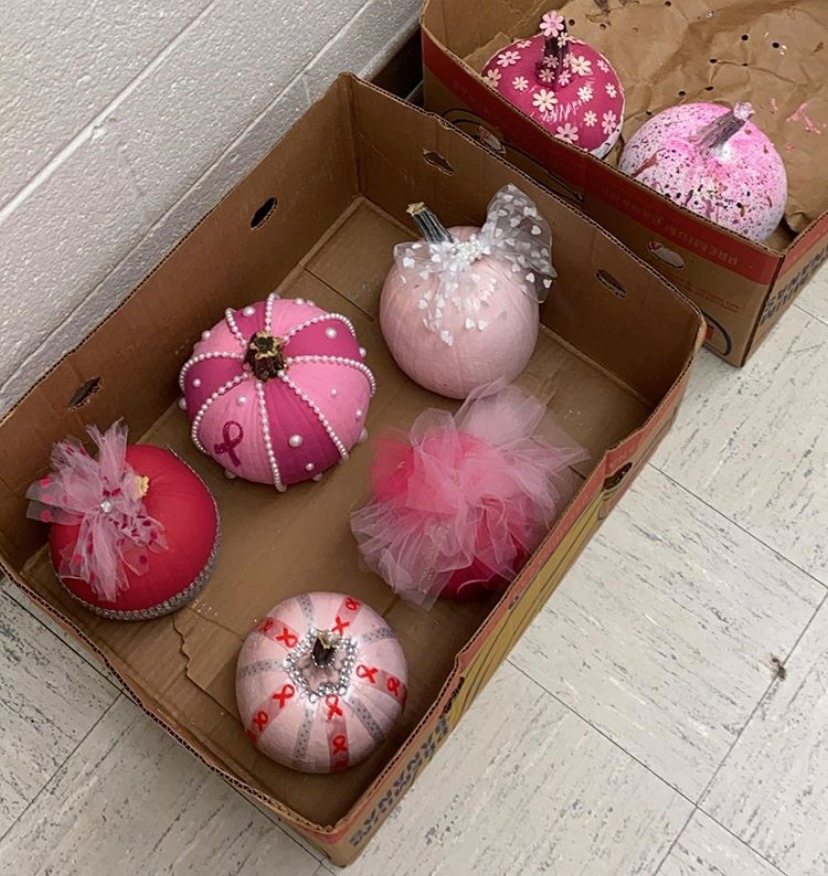 During the first week of Breast Cancer Awareness Month, the Health Studies Student Association begins decorating their little, pink pumpkins for an annual fundraiser.
The organization displayed their pumpkins in the SUB overhang Monday through Wednesday last week. Students were asked to donate to the cause by buying a pumpkin and many were eager to take one home. All proceeds were given to a local women's clinic, a wonderful cause for Breast Cancer Awareness Month.
The organization does this fundraiser every year. Students are asked to donate at least $5 to take home a pumpkin. The organization decorates each pumpkin with glitter, ribbon and various shades of pink paint. Members of the organization enjoy this fundraiser.
"Seeing the excitement of students and facility when picking out a pumpkin and knowing that all proceeds go to an amazing cause makes this an experience I look forward to every year," said Chloe Paul, a junior biology major.
Along with organization members, students also enjoyed the fundraising experience. This was a great way to start Breast Cancer Awareness Month.
"Every year it amazes me how something simple like decorated pumpkins raises so much money for a good cause. I look forward to it every October," said Chance Foret, a senior toxicology major.
There will be various fundraisers for breast cancer all month. However, this is one of the few that allows students to take home a remind of their donation.